Based on a comment from a poster I changed the title of this blog. Gross was indeed an offensive word. The more I look at it the less I can describe all the feelings I have. What would you call it?
Okay this picture is making the rounds on Pinterest. I thought long and hard about posting it or commenting about it. I can only imagine what the young woman is thinking or feeling now that her backside is being pinned on social media. In the end I decided to write about it hoping that it would encourage someone who might be in denial about their state of health or lack thereof.
In May I will have been on my healthy lifestyle journey for 4 years. In August it will be 3 years on SparkPeople. It was a rude awakening that prompted me to focus and lose weight. I was asked by 4 people at my office to join a Biggest Loser competition. That and a fire drill that had me sucking wind after walking up three flights of stairs helped me see how far into obesity I had traveled. Now I thank God routinely that those 4 people were brave enough to reach out to me and become part of the catalyst that helped me pull out of the pit.
So in the end I hope that someone looks at this picture and then at themselves and decides that this is the moment that they will no longer live in denial. Food is an addiction for many with serious health consequences just like smoking, drugs, and alcohol. It's difficult to break the grasp that it holds over us but we can do it.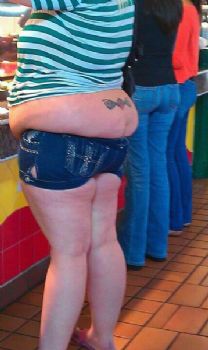 Seriously, how could anyone wear this out of the house? I made a comment to a friend recently that if we all had eyes in the back of our head we would throw out half the clothes in our closet.
So here's the flip side to that picture: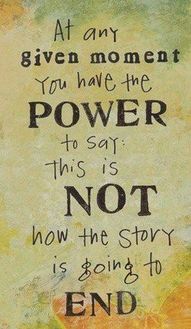 So where are you? Are you in denial about your weight, your health, your food addictions? Are you losing hope, or momentum, or motivation? Hopefully you will have a rude awakening right this moment and realize that you need help. Obesity doesn't have to be your legacy. You do not have to accept having anything less than a healthy, active lifestyle.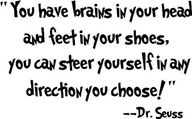 Start with one choice, and make one step in a better, healthier direction. It doesn't have to be an all or nothing proposition. Reach out to someone and ask for help. Make a healthy choice for your very next meal. Pick up a glass of water instead of soda. Walk for 10 minutes.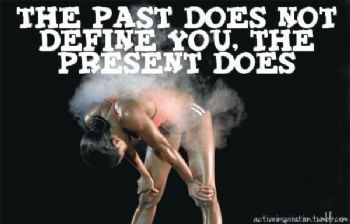 I used to joke around about wanting a do over button, but then I realized I have one of those. It's called a new day. Yesterday is over and done with and I don't have to carry that baggage forward unless I choose to bring it with me.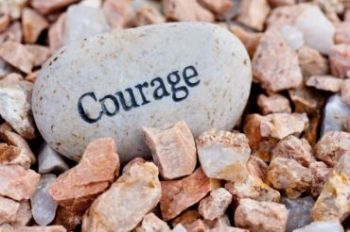 Have courage to make the changes you need to make. Reach out to someone on a spark team and ask for help. Exchange your fears and doubts for courage and faith. Those things are all choices that we have the power to make. Don't give up your options and accept failure, defeat, pessimism, and gloom as your options. Demand more from yourself.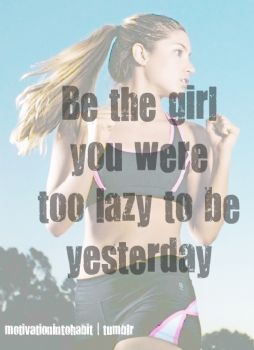 Girl or guy --- choose your today and plan for a successful tomorrow. YOUR choice - no one makes you stand in the buffet line in shorts that are about 5 sizes to small. We do that to ourselves and the madness can stop.
Choose. Now.