Tuesday, April 03, 2012
Today was a fun day with an awesome little NSV!
DD and I had the day together. I played hookie from work and she's on Spring Break. So, we decided it was a good time to do a little shopping for summer clothes. She's gotten bigger and I've been getting smaller. So off we went. We had plenty of success!
Before I unveil the pics though... I have to set up the background a little. Neither my DD or I wear dresses often. So this is a rare treat! I love to see my little girl looking like one... LOL! When she picked these I couldn't resist getting them both. As for me, I only saw one dress that really caught my eye. Turns out, it was the only one left. Of course it was on the mannequin but I checked the size anyway. It was a 14. I just passed it by because I figured there was no way. I mean really... last year I was wearing 24. Well, DD kept pushing and of course the sales girl started too. So, I caved. I figured what the heck... I was braced for disappointment.... and look what happened...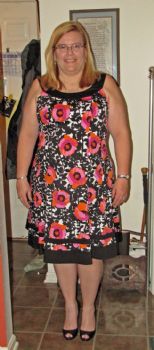 Woo hoo!
And here's DD with me...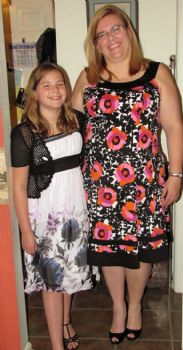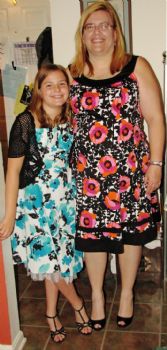 Okay... now I'm going to go and do a little happy dance! Then off to bed. I'm bushed! Hope you all had a great Tuesday! Spark on my friends!
Chris