Typically, I don't do measurements but once a month. I wanted to do some strength training tonight but I decided to measure myself first before I get started. I measured, and remeasured, and... well, remeasured again. The results you ask? Well, I'll just let the numbers speak for themselves.

Since March 14th, I have lost 2" in my midriff, 3" in my abdomen, 1/2" in my hips, 1/2" in my right arm, and 3/4" in my right thigh! That is a whopping total of 6 3/4" down in 2 weeks?!?! WOW! And a grand total of 13 1/2" down since January!

And a total of 12lbs lost since January!

I have had a lot of frustration, a lot of ups and downs the past 3 months, but it is paying off. Everyday I am learning more and more about better nutrition, better exercise, and overall better health. It is very humbling. I bought Jillian Michael's 30 Day Shred DVD almost 2 weeks ago. It is one tough workout! Before I was never able to picture myself skinny or thinner at least. I have pictures of myself from high school, and even then I was a size 16/18. But in my mind, I can never see myself thinner. But, now, I close my eyes, and I see me, Hana, rockin' the hottest outfit in tight skinny jeans, a really hot flowy top, and some kick ass open toe boots like Rihanna wears. I actually have a pair from Aldo that I bought 2 summers ago that I have YET to wear out!! I am gonna look like the hot blonde that models for Guess. Oh yea, definitely. Probably my favorite brand.

They have super cute accessories and clothes. =) =)
Some stuff I found online that I like =)
this is TOO hot!!!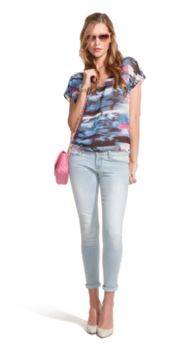 i would love to be able to feel confident to wear a light wash jean. i NEVER wear any type of jean besides dark wash. =/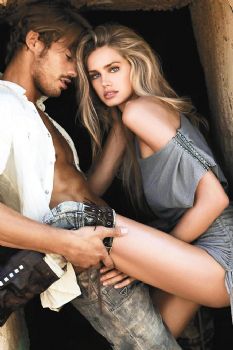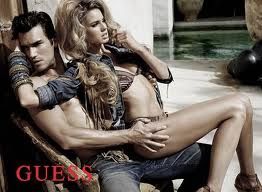 ok i only put this last pic in cause this male model is HAWT!!!!!! LOL