Blog of my weekly hobby for my M2W Elite team (Very SHort)
Saturday, March 24, 2012
I did 2 sewing projects for my bonus hobby...
I made a tank top from some fabric I had. I made up the pattern so the shirt is not perfect. lol
Here are photos...
Sorry about the messy bathroom in one photo. I took it in my kids bathroom.
I also have not even styled my hair....oh well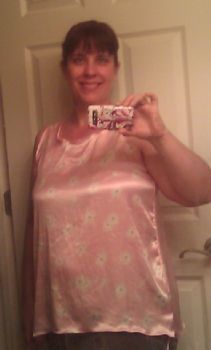 Here are the pants I altered showing the fabirc I trimmed off the sides...