Dear Privacy-Loving Spark Friend:
When I joined Spark on the day after Christmas 2011, I was both intrigued and apprehensive.

What I found intriguing was that the site was free (or it appeared to be free then, and so-far, so-good).
What had me feeling apprehensive was, well, everything else. I was sheepish and ashamed over the circumstances that brought me here, mainly. The amount of weight I needed to lose (and still need to lose) was nothing short of daunting. I was quite skeptical.

Quickly I discovered the nutrition and exercise trackers. The databases catered to my mathematical mind, and it was not long before I began to see a little progress on my "frenemy" - the scale. I also saw that there is a social media aspect to Spark, which I ignored. I already had wasted several lifetimes on facebook (generally in '09 and '10, which is when my generation discovered it). I never played the games there, and grew tired of the rest of it. After all, there is a reason we lose contact with 98% of the people with whom we attended high school. When the morbid curiosity of how they messed up their lives wore off, so did my interest in spending time on FB.
Accordingly, like many Sparkers, I was disinclined to participate in the social aspects of Sparkpeople. My reasons were simple: time and the fact that we do not know one another in real life (and never will). I was happy to fly around the Federation of fellow Sparkers, in my cloaked Romulan war-bird, metaphorically speaking. From time to time I would fly through the tail of a comet, and leave a visible trail. But for the most part in those first days, I was happily incognito.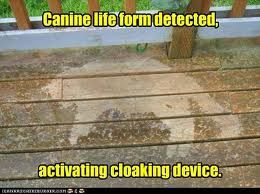 However, as time went on and I read more and more here, I came to be possessed of the notion that an intrinsic commonality brings us all here. Just like when we all suffered through 7th grade Algebra with the same foreign teacher we could not understand, we are united here by a common adversity: for whatever reason there is (or was) too much of us! (Our "frenemies" - the bathroom scales - usually agree!).

There is safety in numbers. There is commonality and collegiality in a shared circumstance and a shared challenge. We all are members of the Sparky Caravan:
www.sparkpeople.com/mypa
ge_public_journal_individu
al.asp?blog_id=4723044
The point is this: to my shock and surprise, I got much more out of the Spark experience once I elected to de-cloak. I reset my Spark page settings to allow people to see me, my progress, my postings and otherwise to interact with me. I know of no circumstance of identify theft or other nefarious occurrence from doing so, but no guarantees (disclaimer from the husband of an attorney). You should de-cloak too - the overall Spark experience is both more fun and more rewarding. There is mutual support in them thar Sparky hills!
So come come on peeps - de-cloak and participate! Join the conversation! Try it - you'll like it! (Mikey, Life cereal, 1969). Or as Khan said (ST-II, 1982), "We're one big happy fleet!"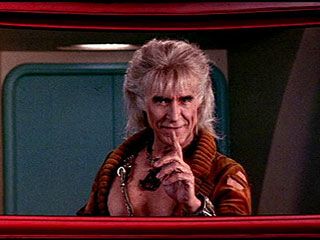 Update 3/25/12:
In the wake of some comments received here, I checked the visibility of Spark postings (and people for that matter) on the internet as a whole. I did this yesterday; my findings are current and here they are:
On Facebook - I cannot see Spark anything / anyone on Facebook. I see that when I update my status here on Spark, I have the option to cross-post onto FB. However, my account here and account there are not cross-linked and I do not intend to facilitate the connection.
On Google - I can find "boss61" on Google, with a handful of hyperlinks to my home page here and to various blogs. Ditto for my wife Susan818127. An open question remains whether the hyperlinks reveal anything, content-wise, to someone without a cookie-enabled account. The answer is that I would assume so.
So like all things internet, discretion remains the best part of valor (and of safety). No personally identifiable information should go here, which we do not want everyone to know. This is why almost all of us use pseudonyms, do not post addresses and phone numbers, etc. These practical concerns notwithstanding and in spite of the heartfelt and respected opinions of the dissenters who have graced this blog with their well-articulated views (Lady Dee, Callista and others), I continue to believe there is more to be gained than lost here by de-cloaking.