Friday, March 23, 2012
On May 28, 2011, I celebrated my first official 5K run. It was so hot by then here in Central Florida that I stopped doing any races. When I started back training in August, I made a goal to finish the Disney Princess Half Marathon in my 55th year. I did not make that goal. I did, however, complete the Women's Half Marathon in November, the St Pete Rock n Roll Half in February, the Orange Blossom Half in March and the Florida Beach Halfathon in March. (The last three half marathons combined were the same price as I would have paid for the Disney Princess Half).
My goal will still be to complete the Disney Princess Half Marathon and I will register early. I have been told by two close friends that they want to do this next February so I agree to do it with them. It good to have friends with me for this one since I hear you have to be there around 4:30 a.m.
The pictures below are from my Florida Beaches Half Marathon completed 3/18/2012.
Florida Beach Halfathon Start: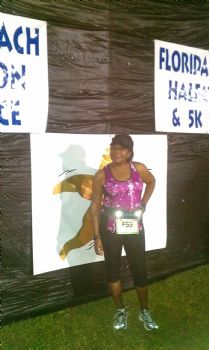 Running Florida Beach Halfathon: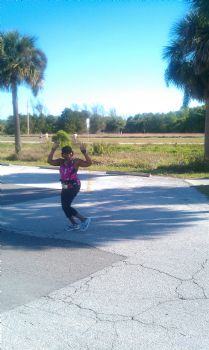 Florida Beach Halfathon Finish Line: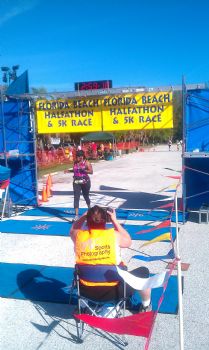 Check out my Florida Beach Halfathon Bib: gender + age!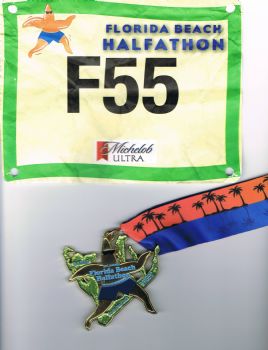 Finally, my last half marathon qualified me for Half Fanatics. I'm #2086!