Thursday, March 22, 2012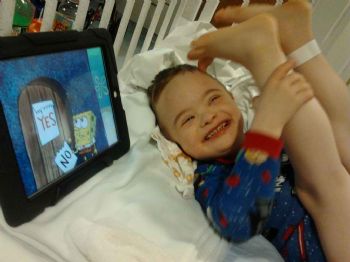 It is a praise report! This picture is 24 hours after toungue reduction surgery. He is now at home and doing VERY well. He is eating and drinking. The power of prayer is reflected in this story!
Thank you to all my friends who were praying!