First day of Spring!!!
Tuesday, March 20, 2012
Sitting at work looking outside my window at the clear blue sky, sunshine and knowing the projected temperatures for the day were forcasted to be in the mid eighties sure is making it hard to work!
Decided instead of having lunch at the office picnic table outside the building next to the parking lot to venture out. Took a short drive to a nearby park, ate my lunch on a picnic table near the water and managed to squeak in a quick stroll.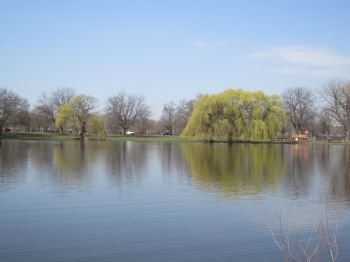 Even a good life can be cruel at times - but the moment was sure nice while it lasted! I have the feeling it's going to be a long afternoon! Enjoy!