I forgot to introduce Ares!
Sunday, March 18, 2012
I'm such a bad, bad puppy Mami... I got so much love and support when we lost our beloved GSD, Zeus, and then I plum forgot to post a picture of my newest furbaby! Everybody, meet Ares, Boxer baby: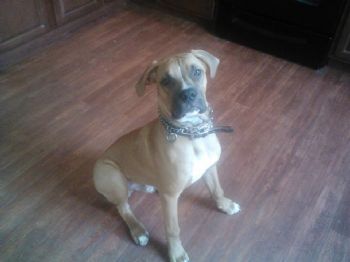 This was a few weeks ago, he's gained another 6 lbs since. We're hoping for a heavyweight!
He loves his new sister, Athena.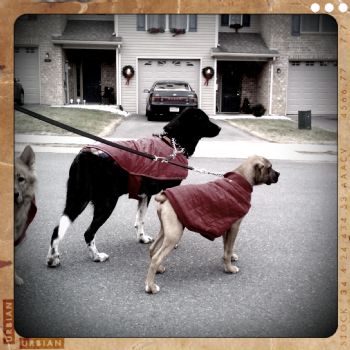 But he really, truly loves his new big brother Poseidon!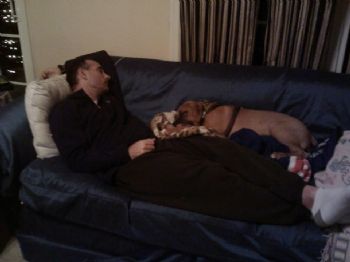 Napping with Daddy also a favorite pastime of his.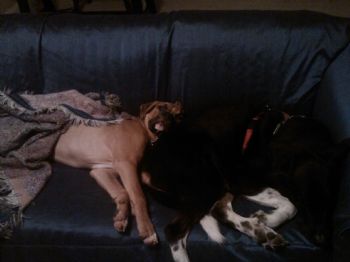 Napping ON Poseidon is also a favorite way to pass time...
So that's my new baby. 59 lbs of rambunctious, silly, defiant Boxer cuteness!