Tuesday, March 13, 2012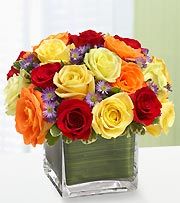 2 Corinthians 9:6-7b: But this I say, He which sows sparingly shall reap also sparingly, and he which sows bountifully shall reap also bountifully. 7a Every man according as he purpose in his heartÖ
Those familiar with the Kingdom of God know that everything starts with a SEED.
I was reminded of this after I worked out and immediately went into prayer. As I sow my workouts, healthy eating habits, drinking water, sleeping and even laughing those seeds yield an increase. Thatís if we sow them knowing that we will REAP A HARVEST.
We should never think that our efforts are in vain. And if your mindset is that pray and ask for clarification and direction in what you need to do next in order to get the results you desire. Ask and You SHALL Receive. Ask in FAITH and be ready to get an answer. It may not be just when you ask but Heís always faithful to lead us in the path that brings prosperity and success in our lives.
That was such an epiphany hearing that in my heart. God knows how to make ALL Grace abound our way. Heís interested in what we are interested in and He promises to PERFECT That which concerns us.
Itís according to what you purpose to do with your seeds of health and fitness. You know your fitness levels and those things that you are still working on. God doesnít ask us to do things we are not at that level to do. Be patient and YOU WILL REACH EVERY GOAL YOU DESIRE.
Keep Trusting in God at ALL Times No matter what in EVERY AREA of your life. He HAS ALREADY Given us ALL Things that PERTAIN To LIFE and Godliness. Itís up to us to obtain them by FAITH.
Many Blessings to you all and I pray that March is Bringing forth GREAT Rewards this month. Iím doing excellent with keeping away from those desserts and sugary snacks. With God ALL things ARE Possible!
Enjoy the rest of the week!
Love to All!
Deb
Holla@Jesus