Tuesday, March 13, 2012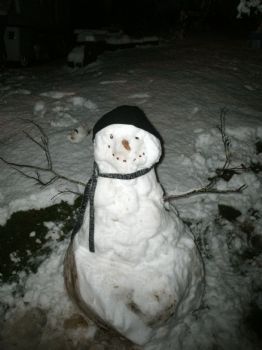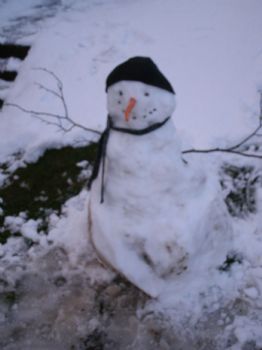 Finally got a snow man made. Even if it was 2:30 in the morning.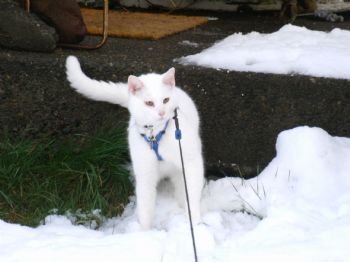 Zeus loved the snow. Which surprised me. I thought he would of wanted to come right back inside but no. He wanted to play in the white stuff to. Hades of course got to play in the snow to. His our black maincoon and that means he was born with snow boots. He has fur on the underneath of his paws.
Here is a pic of percipience. The kitten we rescued last month and thought had cancer but it came back be-nine.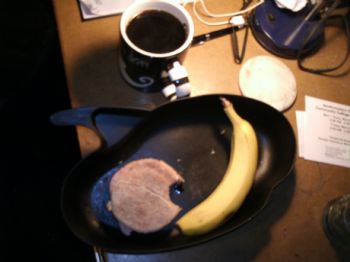 And here is what I had for breakfast. I'm going to start including pics of what I eat. That way I really have no excuses to keep indulging in what I shouldn't.