If you haven't read my first two blogs, here they are:
Pedometer - Friend or Foe
www.sparkpeople.com/mypa
ge_public_journal_individu
al.asp?blog_id=4780413
Pedometer- Proper Placement
www.sparkpeople.com/mypa
ge_public_journal_individu
al.asp?blog_id=4781978
Here is my take on the pedometer reviews.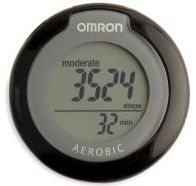 Omiron Aerobic Hip Pedometer
Sparkpeople sells this for 19.99
• Single accelerometer sensor
• Accurately counts every step
• Separately counts moderate steps & minutes
• Measures distance
The reviews are excellent. Out of 229 reviews, 152 gave 5 stars, 46 gave 4 stars, 7 gave 3 stars, 13 gave 2 stars, and 11 gave 1 star. Some of the opinions ranged from testing it on a treadmill and it came within .1 mile or what the treadmill said., easy to set up, matches pretty closely the distances Google maps gives,
Biggest complaint, falls off easily, some had trouble with battery life.
Omron HJ-112 Digital Pocket Pedometer Approximately $23.00
The reviews are excellent. Out of 3,511, 2,571 gave 5 stars, 613 gave 4 stars, 130 gave 3 stars, 92 gave 2 stars, and 105 gave 1 star. In 2008 it was the consumer reports number 1 pedometer. Very accurate, easy to set up, place it in your pocket for counting.
Biggest complaint, no manual reset as it stores all 7 days before resetting itself. At midnight each night it returns to zero for the next day.
• Omron dual axis technology; counts steps accurately and quietly whether positioned vertically or horizontally
• Automatically resets daily to accurately track steps
• Stores up to 7 days of information in memory; Resets to zero at midnight
• Six tracking modes, track steps, aerobic steps, time, distance, calories and fat grams burned
• Tracks two kinds of steps; Tracks both regular and brisk steps separately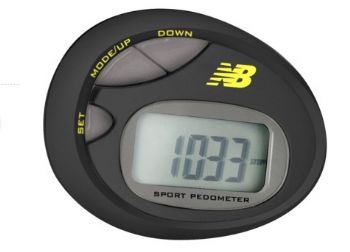 New Balance VIA mini calorie Approximately 14.00 (the one I purchased)
• Step counter
• Records distance traveled
• Motion sensitivity adjustment
• Calorie and time display
• Pedometer chronograph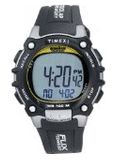 Timex Ironman Approximately 45.00-100.00
Now if you are looking toward a wrist pedometer, Timex Ironman would be the best watch to get according to internet reviews The wrist pedometer is more expensive. The inexpensive ones miscount steps. Some of the wrist pedometers had negative reviews. Those reviews say don't scratch your head or move your arm much as it will add steps.
Overall Omron is the best pedometer in reviews and is in my future purchase plan as I am ready to step on mine instead of wearing it.