Most people (I hear, though I don't know any) love dauylight savings time! They like that it's daylight longer in the evenings. They don't care that it's dark longer in the morning. Here's what I have to say to those "most people" ....PFFT!
Now y'all know that this is my busy time of year at work, and trying to do well there and with my weight loss routine is NOT easy in the best of times...BUT then they come and steal an hour of sleep???? HELLO!!!!
But here's the odd thing....I thought that I would be all tired and run down today, especially since I woke up at 5am DST, which would have been 4am yesterday! This was my expectation...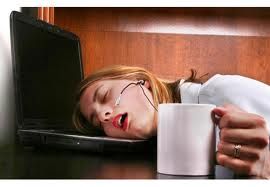 Instead I was was quite a bit more like this....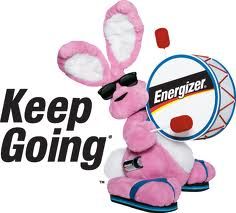 I was a whirl wind of activity....from doing laundry to cooking to working to running errands I was unstoppable!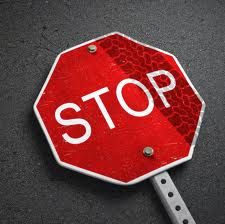 I got a TON done and for the first time in weeks I'm not dreading the office on Monday cause I don't feel like I'm drowning.
Isn't it funny how sometimes you expect something to be one way and it turns out it's not that way at all...it's much better.
Funny Anecdote for the day....When I went out to do my errands I decided to wear my Tevas even though it was probably in the upper 30's outside. We've had some days of really warm weather and even today it was in the upper 50's eventually, and truth be told I'd left my winter clogs in the office and really hate wearing trainers out of the gym. If you want to motivate yourself to walk faster? Wear your favorite walking sandals when it's cold out! That's plenty of motivation! And besides I was on some kind of warped DST high! Anyway....As I was going from place to place around my neighborhood, I was reminded of the little piggy thing that parents do with there kids toes...this was my version today.....
"This little piggy went to (Super)market, this little piggy went to bank, this little piggy had fruits and veg, this little piggy had none. And THIS little piggy went "BRRRRR it's freaking cold out here you daft, summer worshiping git, who doesn't know the difference between March and June...(here it trailed off to indistinct grumblings and explatives I can't repeat here) ... all the way home!"

Have a great week y'all!