Today was a great day! I had read on the CLICK website about using it as a meal replacement in the morning in order to lose weight so I did that.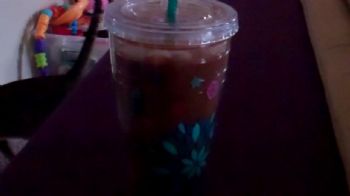 Itís in my fave Cool Gear cup that I go everywhere with. Itís awesome! However, using CLICK as a diet tool without any other food in my stomach is a huge no. This is just way too much caffeine for me to deal with and about an hour in I had the jitters. So I either need to take food with this or cut down to a half serving. It just tastes so darn good.
Iím not sure if it was the caffeine or what but today in Sunday school we talked about confession and absolution of sins. I had tears rolling down my face like a big baby. Nobody said anything. But my husband, who I know was having a bad day, said ďLetís go to churchĒ even though I know he wasnít up to it physically. Itís his way of taking care of me without being pushy. Love that man!
We drove Colton to work but we had a little time to spare so we went to Schnuckís. Jason hates going in there because it costs so much but it was the only place I could find a honey dew. I also picked up some turkey burgers, cottage cheese, and Runnerís World (because it was the weight-loss special; I have no idea what all those running terms were).
When I came home I had a plum and cottage cheese with walnuts and a touch of honey. The honey got stuck on my fork and the first bite almost made me gag because it was too sweet. I stirred it up a little more and wiped off the fork which made it a little better.
There was a slight break in the rain so I went outside and finished my first week of Couch to 5K. Was really thrilled that there was a rain break because I wasnít looking forward to the treadmill. Afterwards I did 30 minutes of Pilates to stretch my body. My body is finally getting used to the new routine. Iím going to try one more week at this pace and if Iím still feeling okay after that, Iíll add more weight training back in.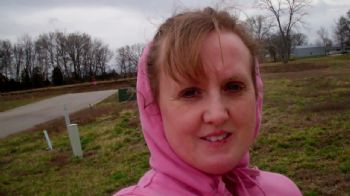 I have the fattest face in the world with my hood up but it was way past my level of cold tolerance out there!
Since my energy was up I started on my food prep for the week. I already had grilled chicken and brown rice from last night so I didnít have much more work to do. I grilled up the turkey burgers, grilled cauliflower, baked a sweet potatoes the size of my first born child and chopped a lot of veggies.
At this point I was so hungry I stuck a turkey burger on some bread and munched on a few pieces of cauliflower. Started reading my many, many mags and the next thing I know itís 6:00 pm!
Couch to 5K Summary:
Weeks Complete: 1
Runs Complete: 3
Dog Mauls Survived: 1
Work tomorrow. I think Iíll go in early since Iím way behind from taking Friday off. And my posts will be back at the usual time Ė really late. I was just so full of energy today I kept going and going.
Question: Do you prep your food on the weekend? What types of things do you do?
occasionallyfit.wordpres
s.com/workout-log/