Saturday, March 10, 2012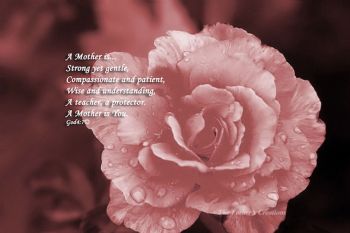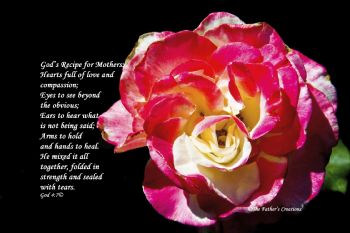 A mother carries, nourishes, cradles and protects her child inside of her until he/she is ready to come into this world. A motherís love is the next thing to Godís love ~ unconditional love! She is your mother, your best friend, your teacher, your protector, the one who shows you Godís love through her actions, words and teachings. She will make sacrifices for you! She will be strong, wise, compassionate, gentle, loving and full of laughter! She disciplines you when you need it, to see that you grow up and mature into a righteous Child of God. A motherís love is unending and carries on into Eternity!
God Bless all who are mothers, who have mothers and whose mothers are sitting at The Throne of God, still loving you and praying for you!
Love and Blessings,
~ Judy ♡ ~