Wednesday, March 07, 2012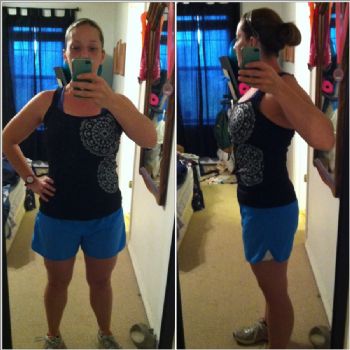 I bought these shorts almost 4 years ago shortly after I had originally reached my goal. In all my ups and downs they never fit quite perfectly. They were always a bit tight around my waist, and would ride up between my legs. I am so thrilled to say that last week when I put them on THEY FELT SO GOOD! I'm happy to wear them now instead of making myself wear them because it's too hot to wear anything else. There are no rolls or pudge hanging over the top of the waist band. When I run they don't ride up quite so much. I have a feeling that might just be a fact of a runner's life. Big thighs. But maybe not.
The is the best kind of progress. The scale hasn't gone down. In fact, it has hit 160 again. But I can ignore that because the shorts I bought when I weighed 150 fit better NOW than they did THEN!