Tuesday, March 06, 2012
So TOM came thru and blew me up to 158.4 lbs and I lost them last week.
Started a new challenge on the "Lose 1 lb or 1 inch" team which requires me to weigh in on Thursdays. Of course I'm keeping my Saturday WI as official because it has been for the last 5 years!!!
Yep, as of Sunday, March 4, I've been sparking for exactly 5 years.

I spent my 5th sparkiversary in the gym doing the Fit Tests. I'm posting the first and recent Fit Tests that I've done. I chose to do the Insanity Fit Test.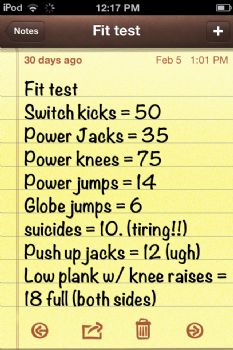 I'm still doing my Strong Lifts 5x5 and here are my workouts for the 4th and today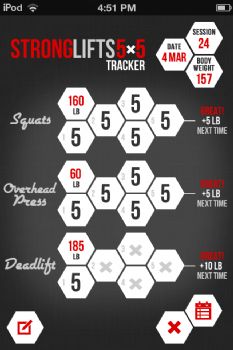 You see I'm still holding down the 185. I'll post my video later. But I did 185 again because I'm not moving up 10 lbs until I can just pick up the 185 lbs without huffing and puffing! I'm also sticking to 60 on the overhead presses. That stuff is hard. It's getting better with each time I do them. Still working on it though.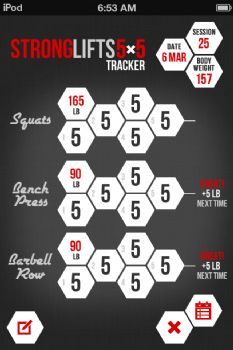 This is what I did, today. I'm sticking to 90 lbs on both the bench press and barbell rows because it's a struggle and I don't just want to go up and fail. I want to get stronger.
Thanks for stopping by. I know you all will meet the goals you've set for yourselves this week!!!!