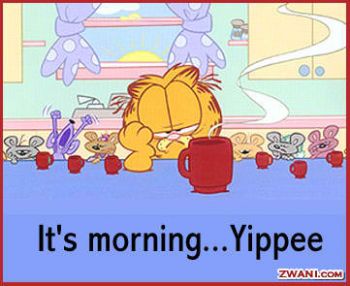 Enough said. Working again early this morning and it has been super slow!
This has been an ok week except for the 5 pieces of pizza I had Thursday, but as of this morning I am back to my pre-pizza weight. I get so mad at myself, and I know we all eff up, but dang it I know better, and because of it I've been working my a$$ off for the last 2 days just to "get back"
Stupid.
My DH is starting on dayshift tomorrow which I think is wonderful, but he is stressing a bit. Now that he is gonna be home I'm going to have to dig up some recipes. I'm sooo bad about not cooking dinner and just throwing together "whatever" because it is just the girls and I.
Speaking of recipes, I made a peanut butter pie last night and I'm so excited to try it.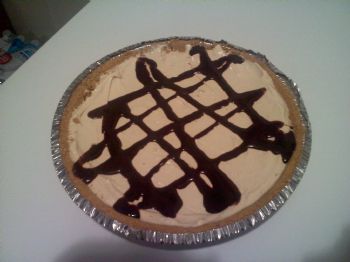 I'll add the link at the bottom of my blog. Only thing I had to change was I had to use reduced fat Jif instead of the PB they called for.
10 servings
236 calories
11 fat
Not bad because I googled a regular recipe and it said...
8 servings
652 calories
46 Fat.
Wowza!
Ok on a personal note, I think I have an ulcer. I have been having awful tummy pain and burning for about 3 weeks. It is driving me crazy. Any advice would be appreciated! The pain really wouldn't be that bad but it is affecting my gym time. (Pouts)
I've decided that I'm going to go visit with my grandma twice a week. We went this week and everything went well.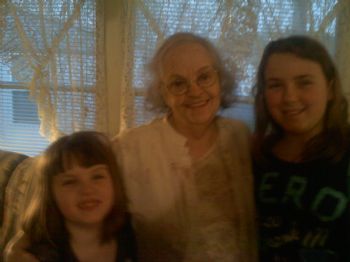 I started on protein shakes yesterday. Only 1 a day probably. I can't afford much more than that. 100 calories plus 70 for 8 ounces of skim milk.
Hoping to be at 199 by next Wednesdays weigh-in (the 14th). It is also my oldest daughters Birthday. So it would def be an awesome day.
Well I think that's it. Keep on being fabulous!
www.skinnytaste.com/2012
/02/skinny-no-bake-peanut-
butter-pie.html