**** Warning - Goofy Behavior at hand*****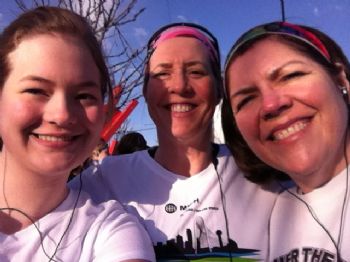 For any of you who routinely read my blogs, you know that my daughter (Rachael on the left), by BFF Susiewhite1109 on the right, and me in the center, run at least 1 race together a month. Today we did the Trinity River Levee Run in Dallas. Susie took a lot of pictures during our run so you should check out her blog. We got to run across the new bridge that was constructed, before it is opened to the public to drive on. It's called the Margaret Hill Hunt Bridge.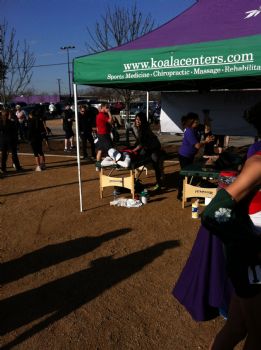 Pre and Post race we signed up and had a free stretching/massage from Koala Centers and that was the absolute best thing ever! They specialize in treating athletes - especially runners. If you're in Dallas, check them out here:
www.koalacenters.com/
So crazy antics? That came from me explaining to my daughter that The Ellen Degeneres show was hosting a competition, and if you posted a video on Youtube of you dancing behind someone without them knowing it, you could win a prize. There was a band after the concert so guess what? We decided it was a perfect time to do a little dancing....
and the file is too big to save on SP but I was dancing behind these guys: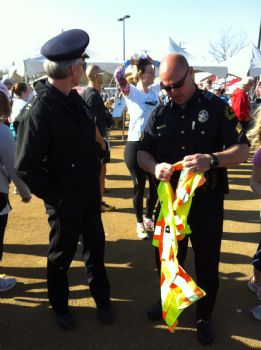 Can someone spot me some bail money? Just kidding! I don't think the cops had a clue that I was dancing behind them. Once I get the video on Youtube, I'll post a link.
I loved this saying that was painted on a building nearby: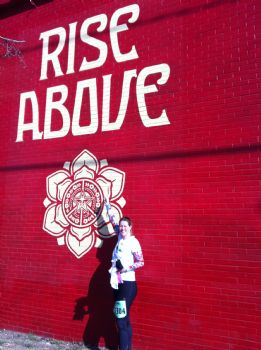 It is something I base my healthy lifestyle on - life is never going to give us a perfect situation to try and lose weight so we need to rise above it all and find a way to make it work. It's all about how you see things, and today I saw them through a pancake at IHOP after the race: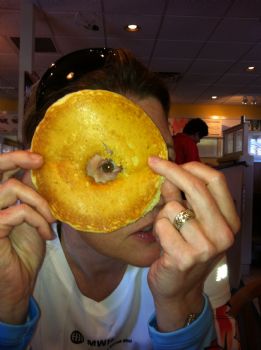 And another view on runner weirdness - You know you're in a running store when people comment on how great your running sleeves are - we went there after the race to pick up some stuff. But then right next door at Starbucks I had two people tell me they thought I had done this to myself via tattoo: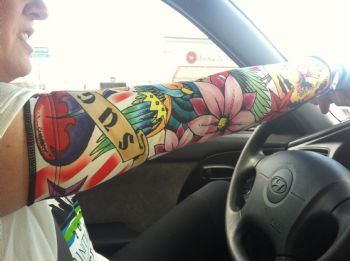 So if you learn anything from my goofiness I hope it's that exercise can be fun!