Week 3 –
For 4 weeks the Chair Exercise Team, Indygirl Challenge and Sparkies Down Under Members are taking part in a Virtual Trek of Fraser Island
Anyone who wishes to join us is welcome – you will need to join either Chair Exercise Team, Indygirl Challenge or Sparkies Down Under.
Please check the blogs from weeks 1 and 2 to see more of Fraser Island
Lake Wabby to Lake Garawongera with a couple of side trips.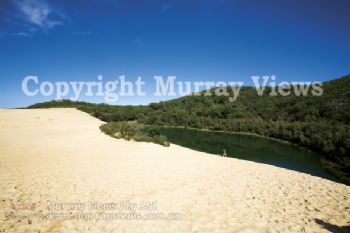 Lake Wabby – being swallowed by the huge Hammerstone sandblow, still makes a cool inviting swimming hole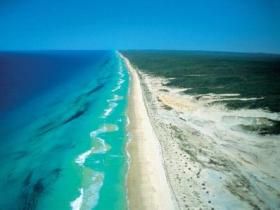 Eastern Beach is the beach on the eastern side of the island – its true name being 75mile Beach!! It is also the "freeway " of the island – being the quickest way to travel from one part to another on the island – however its rarely "quick" as there are many washouts where the gallons of freshwater flow into the sea – and these washouts move – and vary greatly in depth so great care is needed. 75mile beach is in fact only 58 miles (92km ) long!!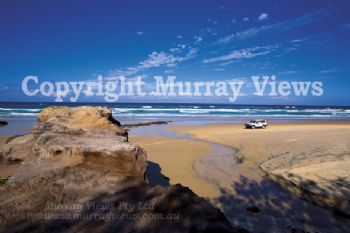 Coffee rock
Coffee rock is formed from organic particles and iron oxides that have compacted and hardened over the years and created a water resistant type of sandstone rock. They are uncommon in the world and can indicate a source of fresh water near. In the picture you can see fresh water running out of the sand creating a washout in the sand. Along this beach there are many similar washouts.
75 mile beach is the main "freeway" on Fraser Island and the quickest way to get from one area to another. I use the term "freeway" loosely - as you need to watch out for waves and the light planes landing and taking off, and coffee rock out crops and wash outs!! It certainly isn't a fast road!!
Fraser Island may be a sand Island but there are many wild animals and birds that call it home.
Wild animals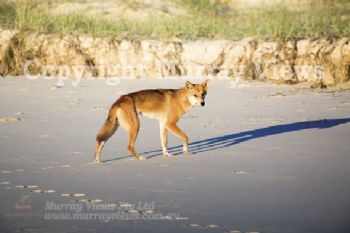 The especially pure species of Dingo (wild Dog)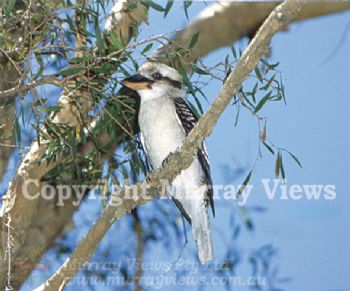 A Kookaburra (laughing jackass)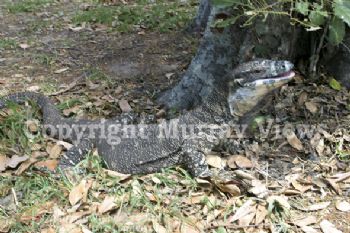 A sand monitor (lizard)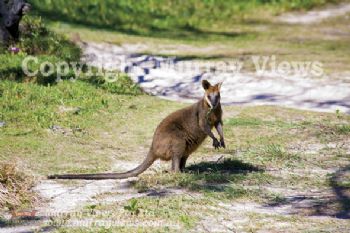 A wallaby
Bogimbah Creek
Follow Bogimbah Creek to an historic area that contains the remains of the earliest logging camps and forestry trial sites on the island.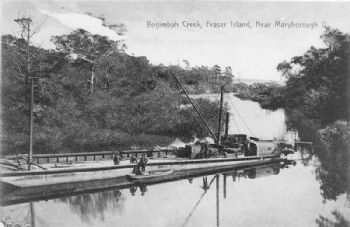 Boat on Bogimbah Creek, Fraser Island, ca. 1911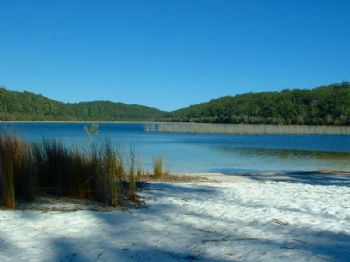 Lake Garawongera
Next week we will conclude our virtual Fraser Island Trekacise