I DESERVE A TREAT !!! I worked out hard and I kept busy at work all day. So I used to think. Or I feel so tired, this soda will help me have energy to keep moving.
I worked hard Working out, I can afford to splurge on Calories RIGHT ?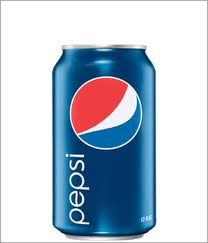 Then I learned that it has 150 calories in a can of Pepsi.
41 grams of sugar. Ok. Denial. Ignorance. So what does this MEAN??? Ignorance is OK RIGHT? If I don't understand it's OK to drink it Right?
According to a Sparkpeople article, that means one can has about 10 teaspoons of Sugar !!!










Rather SHOCKING !!!
If I drink one can a day, 7 days a week - THAT MEANS I DRANK 1050 CALORIES !!!
In only one month of one can a day, I hope I don't drink two cans. I consumed 4200 CALORIES !!! That means my one-a-day addiction will equal over one pound of weight gain a month !!!
Just one month of Pepsi once a day, one can. . . is about 1240 grams of sugar.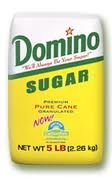 That means in one month I drank over 1/2 of a 5 pound bag of sugar !!!
Ok, well I BOO BOOed. Big time.
Over a year I dank 54750 Calories. GASP.
Let's see, it takes 3,500 calories to make a pound. Drinking One Innocent LOOKING SODA a day gave me 15 FLICKING POUNDS OF BLUBBER IN ONE YEAR !!!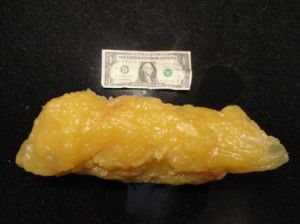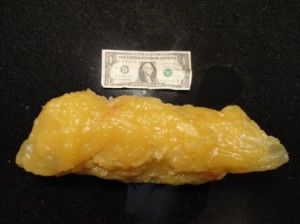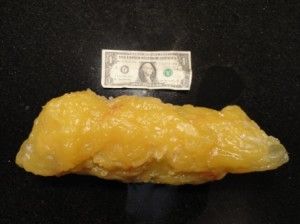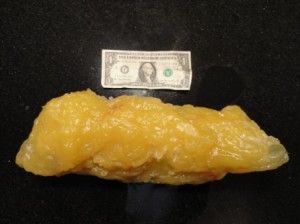 Each one of these fat blobs is 5 POUNDS OF BLUBBER ! I couldn't get all 15 pounds to show up. Just imagine 3 more blobs, each one attached somewhere in an unattractive manner, piling blob upon blog, curdling, growing.
Yea, I deserved a treat, Yea. Next time I have a craving I will think of this on my arms, abs, thighs, butt, and everywhere else.
Good BYE SODA !!! Good bye. I have broken my hold over you since January 2012. No more will you be allowed.
This year's goals has been to get rid of the small things. Small damaging things I say.
No more cranberry juice or orange juice, no more liquid sugar.
For me seeing a visual of how much sugar I was consuming and the blobs of fat make it easier for me to make the RIGHT CHOICE.
Oh, we won't talk about the cranberry juice I drank too on top of this, or those teeny, tiny, cute looking, silver little chocolate bars, or sometimes those chips, or fast food meals of the past.
Those were mostly old habits from my college and working days. . . But, it is how I got fat. I was blind, not believing it would make me fat. . . They look so INNOCENT !!! and taste so good.
Now I avoid them entirely. If I eat or drink them, the addiction is too strong. I become weak and give in to my cravings. So, lesson learned. Abstinence is a good thing.