Lately I've been feeling like this is NEVER GOING TO END.
I feel like I have been on a diet for a thousand years, and this weekend I realized something needed to change.
I've had more cheat days in the past two months then I did from January to May of last year all together. Clearly something about my plan isn't working anymore if I can't go more than a week without pigging out. And so yesterday, on a long drive home from a doctors appointment, I decided that if I cannot show self control like an adult, maybe I need to treat myself like a child!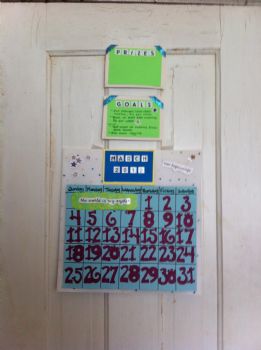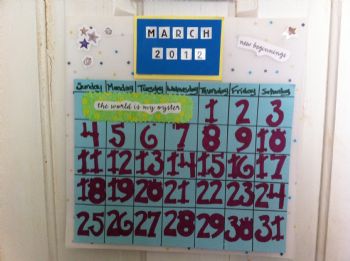 ELEMENTARY SCHOOL MOTIVATIONAL TECHNIQUES!
Yesterday I spent 3 hours making this elaborate calendar/star chart.
For the month of March my goals are to eat in my calorie range 7 days a week, and workout at least 5 days a week. At the end of the week if I have at least 12 total stars for that week, I earn one more! (The bottom 2 goals do not earn stars, but I figured if it's going to be hanging on the wall everyday, I could always use an extra reminder!)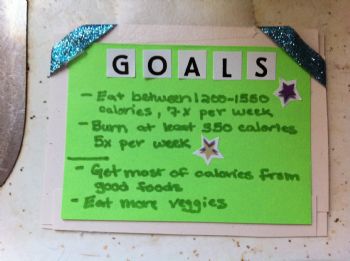 At the end of the month I have point brackets which earn me prizes based on how well I did. I've never been the type to reward myself because being a lower weight has always worked in the past, but I figured a little incentive couldn't hurt!
Unfortunately I am completely broke, and even when I do have money, I always tell myself "I don't really need it" and end up saving. So far, I have come up with a few inexpensive ideas though:
- New song or app
- A new ingredient or spice to make a special healthy recipe
- New measuring spoons/cups
- Flowers or a plant
I'd really like to avoid buying clothing, because if I haven't changed a size by the end of the month it might depress me, and I'd rather wait until I'm closer to my goal weight so I can wear the clothes for more than a month.
So here's where I need your help!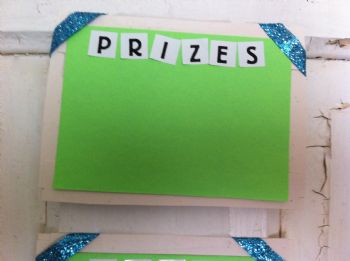 What do you guys do to reward yourself? I hope everyone is having a great week so far!