Mad Abs March Challenge.
Monday, February 27, 2012
I totally kicked butt at the Fab Ab February Challenge, so I went looking for a new ab challenge for March. I didn't want to do all that work in February to not keep it up in some way. Thank goodness for Pinterest, it made my search so easy. Here's the challenge I am giving myself for the month of March.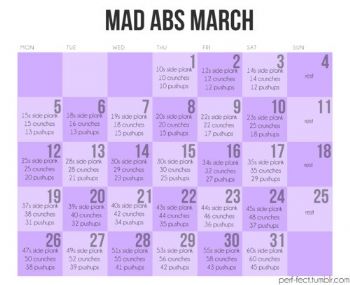 Hopefully my stomach and arms will be looking nice and toned come summer time.