Monday, February 27, 2012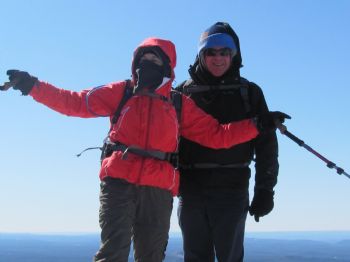 It warms my heart to hike with my husband on a very cold day!
Yesterday I climbed Mt. Monadnock in Jaffrey, NH. It was 20 degrees at the bottom, and colder at the summit. The wind was blowing, but we kept moving. We swet like crazy all the way up. Did you know that swet is just your fat cells crying? Cry me a river, fat. I want you so unhappy that you leave me once and for all.