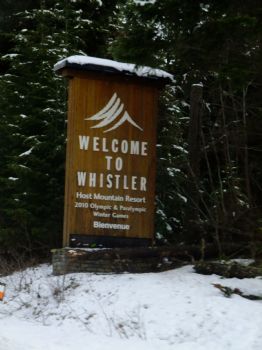 Hubby and I got away for 5 days of some together time. My parents came to our house and stayed with all the kiddos.
I have a mega fear of flying so the trip started off with me feeling very tense-couldn't sleep the night before, couldn't eat...just full anxiety. The flight to Vancouver is nice and short so once we landed, I was ready to enjoy this trip...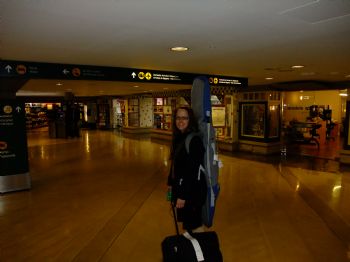 We rented a car at the airport and drove the 2 hours to the mountain. Along the way, we stopped and picked up groceries for breakfast and lunches.
We arrived in Whistler, checked-in to our hotel and walked around the village. The setup is so cool, they have a huge walkway village that cars are not allowed to drive in with awesome store fronts and restaurants.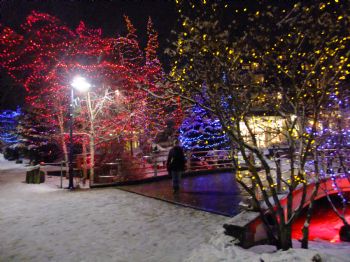 There are 2 HUGE mountains, side by side...Whistler and Blackcombe. We boarded Whistler the 1st day, Blackcombe the 2nd and split the day between the 2 on the 3rd.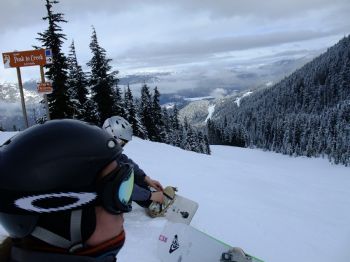 1st run of day 1 was called peak to creek and was exactly that-right from the top all the way to the bottom. It was 7km and a leg burner for the 1st run:) Awesome!!!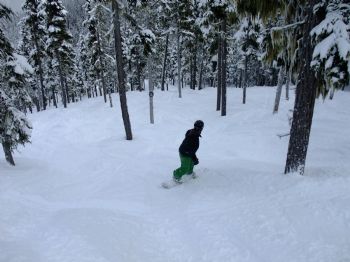 We got 20cm of fresh snow on day2...20cm!!! Fresh snow is better than stockings on Christmas morn. Fresh snow makes for a fun fun fun day. Landings are soft and I have the confidence to ride a little harder cause it doesn't hurt as much to fall-haha! We tried so hard to take pics of jumps but neither of us got 1 pic in the air-all just landing.....we also didn't wanna take the time...we just wanted to ride...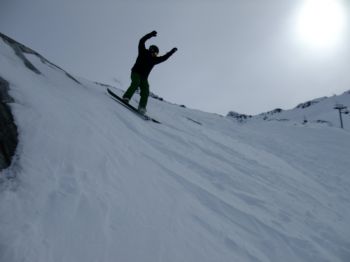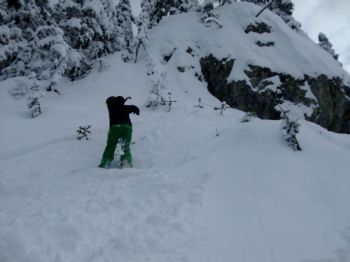 We rode the Blackcombe glacier...it took 3 chairs. 1 t-bar and a small hike and was absolutely worth it. It was amazing and little scary.
(to the left-top of the t-bar and still a hike before glacier starts)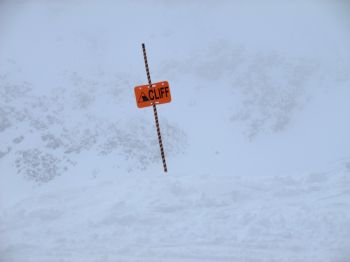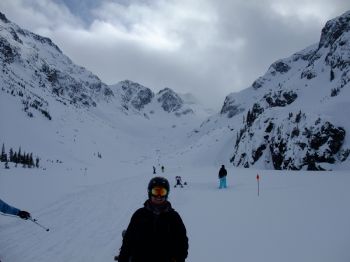 (at the bottom of glacier)
The 2010 winter olympics were held there...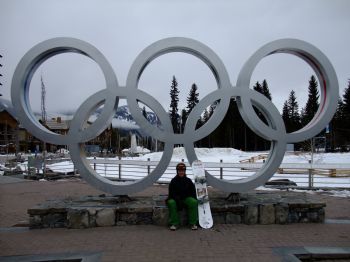 We hit up some awesome local restaurants(even had a fondue-hehe-so swiss alps), got a 90minute massage(totally needed), sat in the hot tub...alot and just had a totally enjoyable 5 days.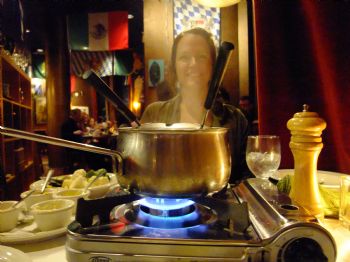 I never knew that I needed a get away with hubby, but when all said and done, it was exactly what we needed....so wonderfully fabulous!