Welcome, Angel!
Monday, February 13, 2012
Our oldest delivered a beautiful, healthy baby girl today, Angel. She weighs seven pounds, ten ounces, is twenty and a quarter inches long, and is already nursing like a pro. We are so blessed!
Aunt Melanie, our youngest, 14, got to hold Angel before I did. I don't think she'll be letting me forget that for a while. lol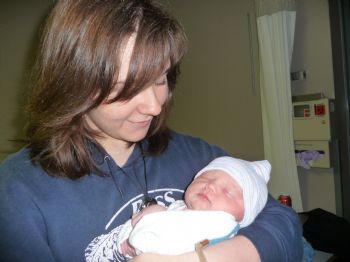 I wasn't far behind, though, in the introductions. What IS it about new babies that just fill you with joy and break your heart all at the same time? I was a blubbery mess of smiles and tears in no time.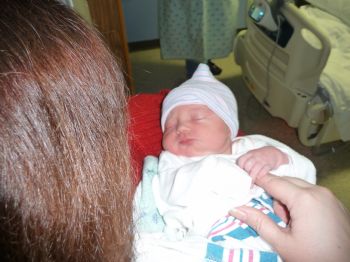 Here's the happy family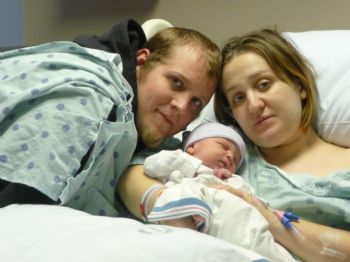 Our little Angel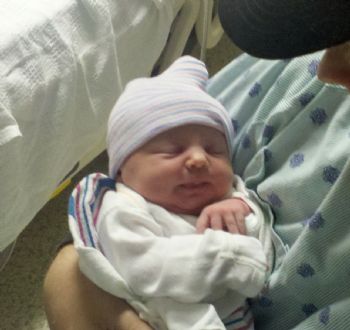 Daddy already laid out her going home outfit even though they'll be in the hospital three days. He is SO cute with her!