Saturday, February 11, 2012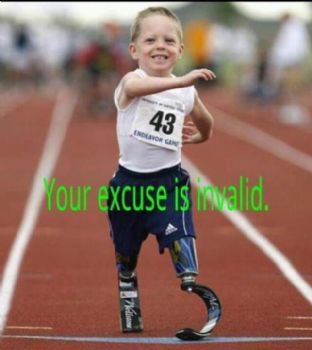 "An inspiration for getting it done, with all the human spirit you can muster, and a smile to crack the gates of Heaven open." This was posted by George Takei on Facebook February 4th.
The photo pretty much says it all, however. I may have to print it and put it up in my house where I can see it when I don't feel like exercising....