Friday, February 10, 2012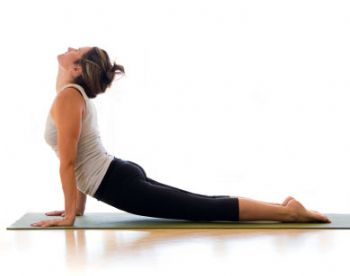 I had to pick two daily habits which I knew I'd be able to handle and the two I chose were to cease unnecessary snacking in the evening and to do five minutes of stretching every evening. I did 10 minutes today and I feel refreshed!

I was not able to meet the weekly exercise goals but will do so next week. I made the mistake of using the treadmill, the elliptical and the swimming pool every day while I was at a hotel this week and I had not exercised in some time. Therefore my legs and feet are really sore and I didn't want to push myself today other than doing the stretching exercise. I like the exercises because they are realistic. It only requires three days a week; they can be done from home with minimum equipment - which means avoiding the expense of a gym - and they only require 30-45 minutes of exercise during those three days. I plan on starting that program on Monday.
I really appreciate how just about everything on this site is free and there are no gimmicks to lure one in unlike other weight loss programs. It is also does not give false promises of losing weight in a matter of months. It provides a realistic time table which lessens the pressure. As my husband said, the weight was not gained overnight and it will take a lot of time to lose it.
Here's to much success for the rest of you and take care of your spirit and body.