Thursday, February 09, 2012
I just got real interested in knitting a little over a year ago.. I have made different things but never a garment.. ok I did some socks.. love them but I have never done a sweater.
I bought the yarn and hubby said .. "why aren't you knitting that sweater you were all excited about?" I told him that it was a scary thing to try... and he said to practice on one for him.. so I did and here it is...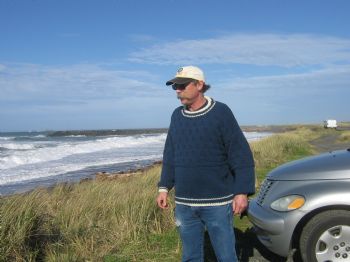 today is his birthday.. and I tried to make if for Christmas but I'm still very slow.. he was so proud of it.. we went all over town running errands and he told everyone I made it for him.. its pretty cute... we are celebrating our anniversary and his Birthday together this year because we both have to work on the 14th.. it will be 22 years..
Well I hope everyone is having a great week and will have a wonderful weekend..Ronie