HELLO, HELLO.
Confession #1: I took a week off of blogging and ruined my streak that was my longest ever!
Confession #2: I consciously did it. :)
I was thinking of signing in and writing a blog about that, but ultimately didn't. I was on a little business/pleasure trip to California and realized so, so, so much.
I know a lot of you guys can relate when I say I'm a total goal-getter. From this day on, I am promising that the goals I set will be more balanced, intentional, and from my Truth instead of what I feel like I SHOULD be doing.
I am in the beginning stages of building my business (Vitality), money can get tight at times since all of my resources pretty much go right back into it. Since I left my paying job to go to coach training school and start working for myself, my dad has been saying "SHOW ME THE MONEY". Which is a perfectly normal response for him because money = worth in his world. For him, production = worthiness. As a result, I learned this behavior and began applying it to my own life at a young age. This got me thinking…
Before it was "SHOW ME THE MONEY" it was "SHOW ME YOU CAN DO WELL IN SCHOOL", "SHOW ME YOU CAN LOOK YOUR BEST ALWAYS", "SHOW ME YOU'RE AN ATHLETE", "SHOW ME YOU CAN LOSE WEIGHT", and "SHOW ME YOU CAN QUIT SMOKING". The "SHOW ME YOUR WORTH" never stopped and I constantly felt like I had to be producing or doing something in order to be something to be proud of. It wasn't long before I didn't even need my dad to have these expectations for me; I began expecting them of myself. Then I had to live up to my own "SHOW ME YOUR WORTH" expectations as well as his. (In all fairness, my dad has invested lots and lots of money on my education and growth as a human being. He just wants to see me do well by his definition of the word).
This idea that you have to do or produce something in order to feel good about yourself wasn't invented by my dad or by my grandparents. It's a belief that permeates society today. In fact, up until not too long ago, it was true in my world as well. Naturally, you inherit your beliefs from your parents who inherit them from theirs. That is, unless you CHOOSE to consciously change them.
I consciously made that choice and am in the process of transitioning completely from a human doing to a human being. Life is getting more and more about the present moment and less about what I can accomplish in a specific period of time. It truly is amazing. I see my world much differently than I did just a few months ago, and I see myself much differently as a result.
Now, I am worthy and so is everyone else. Period. The end. In my world, I'm extremely successful because I am fulfilling my purpose on this planet and in the process of learning MY SELF-WORTH, which I never had growing up. Success truly lies in your current perception. Old me would be disappointed that I haven't gotten off these last few pounds or that I gained a few back over the holidays. Old me would have ignored how successful I have been with my health goals and how far I've come. Old me would be disappointed because my outward appearance isn't "perfect": my legs are too fat, I have no butt, and I have a gap in between my two front teeth. Old me would have not been happy with where I am at with my progress in every area of my life. Because, as a perfectionist, no goal you reach is ever good enough. You can ALWAYS be doing more.
New me knows that an outward appearance doesn't change how worthy I am. New me knows that people are ultimately much more interested in how you make them FEEL than how you look. New me also knows that I am not defined by my outward appearance, what I do and do not accomplish in a given period of time, and what others think of me. Old me hates herself because she isn't doing enough/living up to her full potential. New me knows that I am doing exactly what I should be in this moment and that everything is a lesson to be learned. New me loves the old me, because old me taught new me so many lessons. Lessons that are the catalyst of my programs and work to help others who are struggling with the same things. These are the lessons that enable me to live a life that incorporates my passion of helping people change their lives and their perspective. These lessons have helped me create a life beyond my wildest dreams.
I learned this when I graduated college with two majors in three and a half years and decided to give up smoking cigarettes to feel accomplished instead. I learned it again after I quit smoking for awhile and started losing weight. After 50 pounds lost, losing weight wasn't good enough, I could be doing more. I learned this yet again when I started my own business (after I was around my goal weight) and was working 80 hour weeks. Producing and helping tons of people, but stressed through the roof. I crashed in October, I just couldn't keep up, I was exhausted and burnt out.
I was in a rut; a painful, painful rut. One that wasn't as bad as the previous ones, but one that included the realization of the truth: my whole life I was using outside sources to create happiness. I didn't think I was worthy unless I was producing something great. And I do produce great things. Over and over and over again. But it was never good enough. That's why I'm really not just kidding when I say I'm a "recovering" perfectionist. Around November, I realized these distractions, no matter how great they are and who they help, were always going to be temporary solutions to a greater problem: self-acceptance and self-Love. Realizing that I am worthy no matter what I am producing or what I do for others. I am not perfect, but I am me. No one else can say that (same goes for you)!!
I've finally learned life isn't about what you do or do not produce. Or what you do or do not make monetarily. Or how you look. Or how fast you are able to lose weight. Or even in what you do for others. Life is about taking time to breathe, finding yourself, finding your Truth, finding your passion, and applying that passion to your life every day.
You have ALWAYS been worthy, worthiness has been with you the second you were conceived. Give yourself permission to feel worthy NOW, not once you reach some goal. If you want a little help with this/are finding it hard, embrace your passion. This is what attracts happiness into your life and is the key to changing the world in your own special way. No matter what that passion is and what anyone thinks of it, it's yours. Quit living a life of shoulds and should-nots and begin to embrace your Truth.
I'm fully capable of becoming a workaholic and doing great things, that's just a fact (haha-I'm being semi-sarcastic). All joking aside, the side of Lauren that's a workaholic/perfectionist has served her in a lot of ways. It IS the reason why I graduated college in three and a half years with two majors and Honors while still managing an EXTREMELY busy social life where I was going out 2-5 nights a week. It's why I changed my life in such a short period of time (I spent so much time focusing on my goals and without knowing it at the time, retraining my subconscious mind). It's why I quit smoking after 6 1/2 years (2 years smoke-free anniversary is coming up this month!)
I spend entirely too much on this gosh darn computer (hehe). And two, I am not in the moment nearly as much as I should be. I am always planning, planning, planning for the future. This is great, it has really served me! But I want to spend some more time in silence and with myself/my thoughts. That's when I learn the most about myself and how I can help others. That's when the SUPER fabulous phenomenal ideas come!
February is going to be a month of cleansing and clearing. Spending lots of time alone :) and reflecting on my TRUTH of taking care of myself and changing the world with my passion. Mark my words, I'm ditching my SHOULD list for good. :)
Remember, ALL of my struggles are exactly what put me where I am today. If I hadn't gone through so much pain to learn these lessons, I wouldn't be aware that a life like this was even possible. I wouldn't be able to coach some of the most fantastic women on this planet, I wouldn't Love myself like I do, and I wouldn't be genuinely appreciative of all I do have. Keep that in mind when you are struggling :) It's the struggles that change your life and mold you into the person you WANT to be...not who you feel like you SHOULD be. All of this has ultimately brought me to my life purpose of teaching others what I learned, shaving their learning curve, so they can change the world in THEIR own way :).
Here's to practicing being a human being, rather than a human doing :)
Can you relate?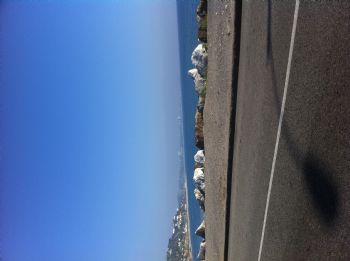 From Cali :)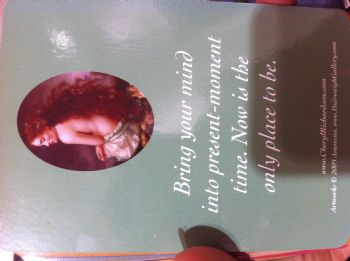 Affirmation card that kept coming up --> "Bring your mind into present-moment time. Now is the only place to be."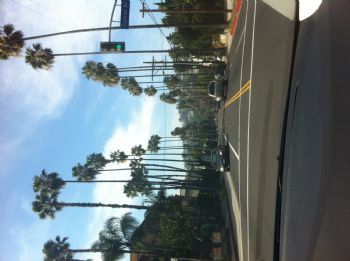 Hollywood :)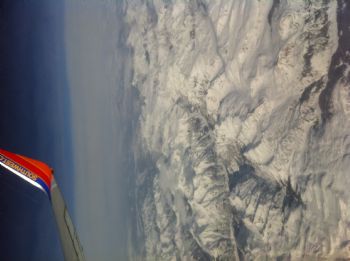 Mountains!!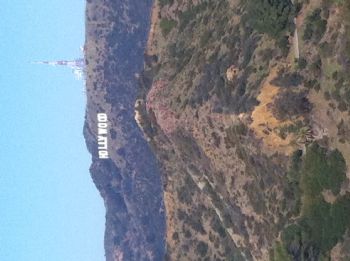 Hollywood :)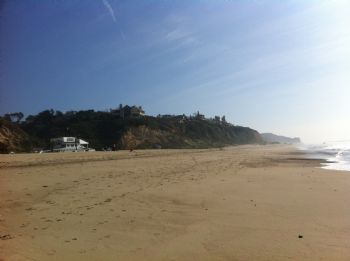 Malibu Beach!!
Find me on Facebook :) I have a free weight loss kit over there and tons of support from our little Vitality friends :)
www.facebook.com/laurene
lizabethwardell