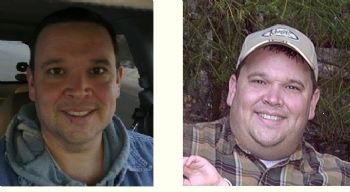 My profile pic was getting a little old so I took a new one off hand in the truck yesterday. I compared it to one of my original pics and wowzers. Sometimes when you have been on this journey for a long time, you cant see the forest because there are too many trees in the way.
Here is a somewhat hazy, full body shot taken with a low res cell phone but you get the picture. Its hard to believe that I went from this.... - 52" Waistline
To this.... running a marathon..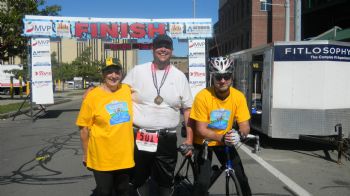 This was me after going from 385 to 355.. lost 30 pounds and thought I could conquer the world. Of course, like any novice backpacker, I packed far too much, my pack weighed 55 lbs but I had come so far in just a few months of working with a trainer that I could carry that weight over 9 miles to reach our campsite for the night before finishing the remaining 4 miles in the morning.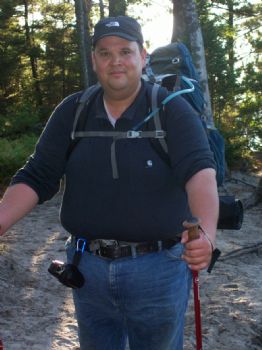 Then there was my races....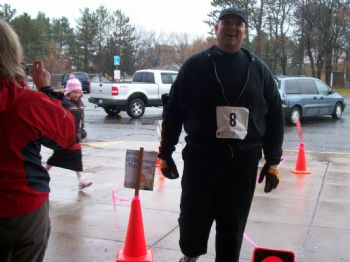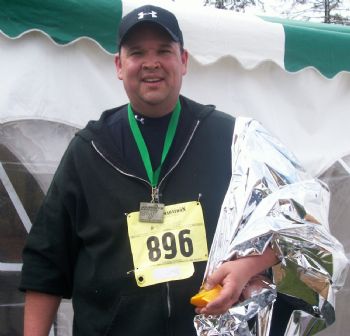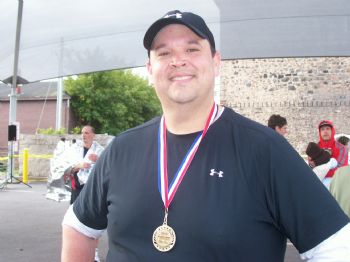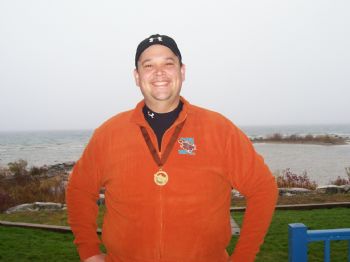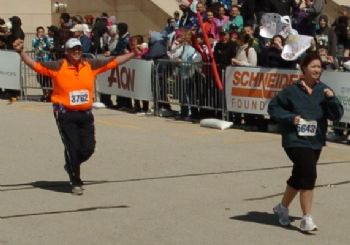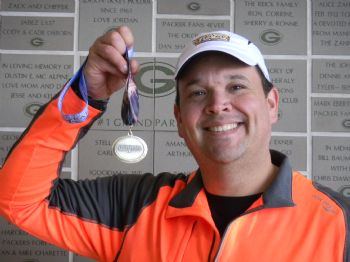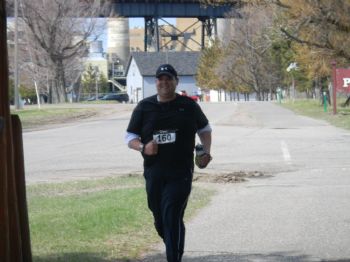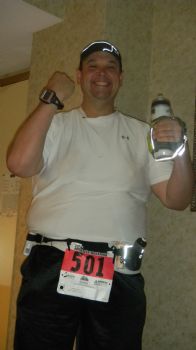 and did all of that in spite of some less than perfect moments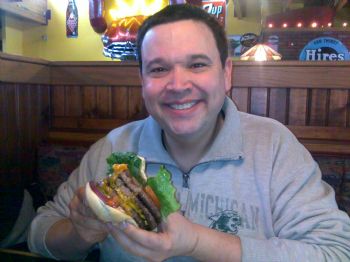 I posted all of that for 2 reasons...
To let you know that you do not have to wait until you get "perfect" before you go after something. Once I got over my fear of someone possibly seeing me guilty of "running squishy", the world was my oyster. I dont let opinions drive me like I used to. That is one huge key to success. So long as opinions of others, real or perceived, dictate what you will or will not do, failure is the only option because you will not tap your inner potential. I have found on my journey that the transformation has to happen inside first. Once you click inside, the outside follows suit. So much of this is mental attitude, once you tap it, there is no stopping you because the walls are down, its time to venture out and explore the world that you have shut out for so long.
The second reason I posted all of this is to remind myself of how far I have come. I have Plantar Faciitis and that has been a real game changer for me. That on top of other issues at work, possible layoff (short term 6 months or so) and contract negotiations, this racing season is pretty much up in smoke.
I have a strong mental attitude that has taken time to develop but is coming in very handy right now. The long term issues with this condition are a bit of concern to me in relation to my long term goals of a Half Ironman or more but I am too far away from that to be too concerned right now. The battle is in the here and now and how disciplined my adherence to recovery WILL dictate how my long term goals will pan out.
I already have a bucket list of things I can do, modified routines that i have cooked up and of course, my first goal this Spring is to ride my first century (100+ mile ride on the bike).
Then there is always "table training". I will never outrun a bad diet and every time I sit down, I am training because my nutrition and weight loss will ultimately dictate how I wind up. This is a phase where I am putting myself in position for something big.
My body IS my finishers medal...