Wednesday, February 01, 2012
Today Kai and tackled the bridge which I admirably call "The Beast" Why? Just look at it taking into account the incline: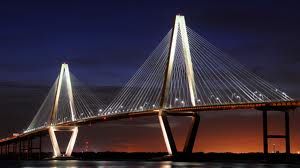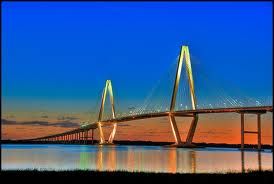 Beautiful huh? But damn, if it's not a beast to climb. I only did half and my trip back and forth was 2.7 miles. My calves were killing me. I need to walk it at least twice a week to get used to it. Eventually I would like to run it with my running group. They run it every Sat at 6am. I already get up and meet the Newbies group at 8am for our walk to run program. We are on week 5 where we have to do 6min run/1min walk intervals 4xs. Yesterday I did my C25K W5D1 which was 5min runs with 1min walks. Tomorrow is day 2 which is 8min run, 5min walk, 8min run with 5min each warm up and cool down. So far I have 7 miles done for the week. Slowly but surely I am getting it done.