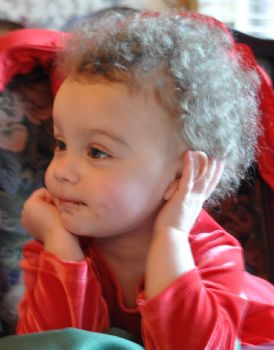 Gluten free...Me?
These days it seems that everyone is going gluten free. I have many friends who when invited to my house say, "Oh, no. I can't eat that because I am gluten free."
My son has decided that he is gluten free too, not to follow a trend, but because he has gotten word from the horses mouth. That is to say that he has heard all about it from a fellow co-worker and its benefits for that person. So he has been gluten free for a few weeks now and seeing results.
What are those benefits supposed to be and why would we want to consider going gluten free?
It is touted to help people with Celiac disease because gluten attacks and weakens the intestinal lining of the stomach. Digestion is improved so bloating, acid indigestion, constipation, diarhea, or gas may go away. Since gluten acts as a toxin to some people, it may help lessen inflamation of the joints and tissues in diseases such as arthritis or fibromyalgia.
Other benefits that I have read about include increased energy, allergy control or elimination, weight loss, help in diabetes control, and less "brain fog".
Now if I get any one of those results, it is going to be successful. I am now 30 days gluten free. I have given up bread but also waffles, pancakes, muffins, desserts, noodles or pasta, tortillas, and crackers. Yes, I know that these things are made gluten free now and you can buy mixes of all kinds so you don't have to deprive yourself, however, I am not wild about the prices. I have bought the different flours to convert some of my recipes like the Dutch Babies we love to have on the weekends. While it only requires a half cup of flour, I have substituted a gluten free mix that works great and added one more egg. It tastes the same and looks the same. Finding that not having gluten in my system makes me feel like I am doing something good for my body.
So am I having any benefits as pointed out in the above paragraphs?
One thing that stood out immediately was the pain and swelling in my knuckles of my hands has diminished to where I can actually see my knuckle bones. Before they were non-existent somewhere in the puffy tissues of my fingers.
Secondly, I am losing a little weight. Big deal you say? Well, for one who never loses weight no matter what I eat or how much I exercise, this is a big deal. While it isn't just peeling off in chunks, I have reduced my bulk by a few pounds.
I am waiting on the allergy changes as I am just recovering from a nasty cold which has taken a couple of weeks to just feel normal. In another week, I will be assessing whether or not it has made an impact. But one point I want to make is that before my cold, I did notice less congestion in my nasal passages and lungs. Sometimes I would wake up in the mornings hacking and coughing to rid myself of the phelm accumulated in my throat which seems to be lessened. So I have great expectations in this area.
Now the one thing I wanted to improve is the acid indigestion, gas, and bloating. I think there is improvement there, but it would be more improved if I could just leave the coffee and tea alone. That provides me with most of my indigestion problems and the caffeine isn't best for me either. So I am trying to eliminate that from my diet, however, the going is slow as I love a good cup or two of coffee or tea in the morning particularly. I find it difficult to get rid of everything in my diet at once. I hasn't been particularly hard to not eat bread or cereal and such. I don't really miss it and in fact, I might say that I don't crave it either. You can buy the nongluten kind of breads but I say don't waste your money unless you love the taste of cardboard.
So what do I eat for breakfast, lunch and dinner? Basically, I have nonfat greek yogurt with fruit for breakfast or a couple of eggs in the form of an omelet, soft boiled, or scrambled. Lunch is usually some kind of nut butter on celery, homemade soups, salads (watch the dressing) and rice crackers. Egg salad, tuna salad, or chicken salad mixture is great on a bed of lettuce or can be wrapped up in a lettuce wrap as well. If I have left over chili or meatloaf (gluten free cracker crumbs), I will have that with fruit or a bunch of raw vegetables. Dinner is the usualy meat, vegetables (about 2) and fruit and it is mixed up with an occasional long grain or basmati rice or potato. Potatoes are a good source of fiber and I particularly like the sweet potatoes or yams. Once in awhile I make a hummus for the vegies or a guacamole, but that isn't often. It is best to make your own stews, soups, dips, etc., because you know exactly what is in them. I get tired of reading all the labels and usually I don't even know what the ingredients are with the crazy words that sound like chemicals and who knows what "natural flavoring" encompases. So I stick with a pretty simple fare and if I get to craving something fancy, I look up a recipe online. My favorite site is the gluten-free goddess who has a myriad of recipes on her site to explore.
Just the little bit of results has kept me motivated to continue on this journey of being gluten-free. I am hoping for great things.