Tuesday, January 31, 2012
I'm not sure if this image will push the limits of the Spark censors, and get taken down. Someone in Florida took this picture of a car parked in one of the Walt Disney World theme park parking lots. After laughing about it and showing it to friends at work (and yes, I work for Disney) we got into a heated discussion as to if Disney has the right to turn the car away at the gate and refuse entry.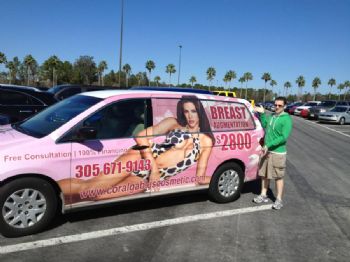 Now, it's not advertising anything illegal. So even tho it may be lacking a certain amount of class, should Disney have told the car's owner that the advertisment is inappropriate for a Disney theme park. Should they have refused to allow the car on Disney property?