Open mouth, insert foot, chew vigorously...
Monday, January 30, 2012
I found this photo floating around on facebook the other day: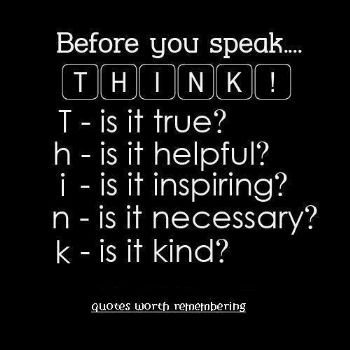 It is such a good practice for me to remember. It's so much easier to filter the thoughts before they're released than once they're out there and the damage has been done. It's when I'm being self-centered instead of other-centered that I end up putting my foot in my mouth or saying something that could cause more harm than good. I saw a Confucius quote a while back that has stuck with me (although I frequently forget to follow its suggestion): "Best way to save face, keep lower half shut."
May I better practice right speech. May I think before I speak.