Our best effort at health is not a good idea because of the benefits it brings, it's a good idea because God said it. Jimmy Pena
I don't know if you have read PrayerFit, but I was able to get it from my local library. I have also enjoyed getting the devotions in my e-mail.
www.prayfit.com/prayfit-
daily/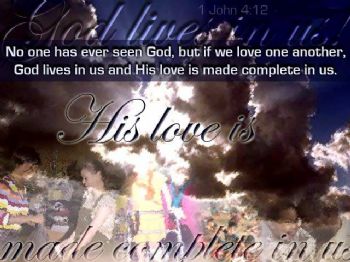 I need to change my focus for the reason I desire to get healthy. Although I will receive many benefits from getting healthy the main reason needs to be out of obedience to God and bringing my body unto subjection to Him. I cannot allow my emotions to control me and allow me to eat unhealthy foods or become slack and lazy in my exercise. I want to be all that I can be in Christ.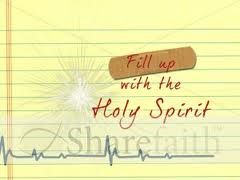 Back home with a truck full of stuff to unload another day. It was really hard and emotional as dear daughter sent her dreams away. We brought home her maternity, and baby stuff home as she can have no more after her cancer surgery. She still struggles with the death of her dream to have many children.
We play some games with the grands before leaving so it wasn't all about bringing stuff and taking stuff. The are so fun. The middle one looked so sad when we left. That is the first time he has really cared that we left. Also might be because we were only there for a few hours.
On the drive down we did lots of homework and just spent some time talking about wishes and dreams. It was really good. On the drive back I crashed for about and hour and a half. Eating wasn't the best today, but could have been better.
Noel
le ~ Day 52 (January 28th)
Normally you would think that people would get tired of hearing the same report day after day, but in this case it is not so. Another "boring" day is absolutely the best news to both share and hear when your life is lived in the NICU. Noelle had another sleeping/growing day, and we just enjoyed spending time with her. Our main prayer requests for her are as follows:
~Her growth. She lost the 10 grams she gained yesterday, and it's a constant back and forth. This is normal, and it's encouraging that overall she is still moving forward, but it is very slow going and we're praying that she starts hitting larger growth spurts soon.
~Her oxygen weaning. They were able to wean her oxygen pressure slightly last night, and she has tolerated it very well. We're praying she continues to follow this path and do well so they can keep weaning her until she is on room air very soon. It's great that she's on the cannula, and yet we're already looking forward to the day when she can get rid of it...mainly because it makes her tiny nose sore!!
~Her body temperature. One of the "tests" she has to pass before coming home is being able to maintain her body temperature in an open crib. Currently, we can only have her out of her isolette for a short period of time before her temperature starts dropping so we're praying that her body can start regulating itself soon and adjusting its own temperature.
~Her feeds. She is doing extremely well right now taking a bottle once a day, but the rest of her feeding is on a continuous drip. Eventually they will "condense" her and start feeding her over shorter periods of time until she is eating every 3 hours. They will continue to do this through a feeding tube and slowly start adding an additional bottle feeding each day until she can all of her feeds by bottle (another requirement before she is able to go home). This can take time as preemies stomachs have to adjust to the food hitting their stomach over shorter periods of time and taking the bottle can get tiring for them. Our prayer is that she will tolerate these upcoming changes just as well as she has the one bottle feeding a day.
~Her continued health. She currently is doing very well, and we're especially grateful that the weather has been so mild and thus limited the flu season here thus far. Our prayer is that this will continue, and that she will not be exposed/catch any virus going around but will be able to keep growing and doing well with "boring" days through the rest of her time in the NICU.
Overall, we're very encouraged. For the very first time, the medical staff is telling us that we can "breathe easy" and that they believe she is past the most difficult and crucial time period. She is doing remarkably well for her size, and so they continue to treat her according to her gestational age and not her weight. She would have been 36 weeks yesterday, and she is on track with that in many ways except for her weight. At this point, we aren't anticipating bringing her home before March, and I'm mentally preparing myself for April or later just so I don't get my hopes up too soon. Thank you so much for constantly keeping our family before the throne of God. You are an incredible encouragement to us, and we can't thank you enough.