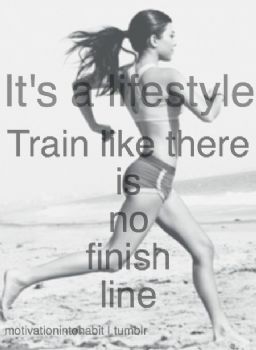 One of my wonderful SP friends (AmyElizabeth) mentioned that she was spending the day with her walking friend. Which reminded me of something my mom would tell me when I was a teenager, "Don't think you can play in the mud and not get dirty. "You ARE the company that you keep!" The relevance of those words to my weight issues hit me, and I realized my mom was right. (You have no idea how hard that was to write. So, PLEASE no one tell her.)
You see, even though I've always had body image issues, I haven't always had a weight problem. Why? Because I was the company I kept. Pre-weight struggles, I had friends I got dirty with! We went to the gym and the beach. We walked our dogs. We hiked. We took Pilates classes. We -- well you get the picture. But when my husband and I moved to this desert -- which I DID NOT want to do! My body doesn't process heat like normal people. (Oh one more fun fact, we moved here in the middle of one of the hottest summers on record. I think it was 114 the night we arrived.) Oops... -- I spent a lot of time indoors crying! Pretty sure, crying is not listed anywhere as a top 10 calorie burning activity. When I wasn't crying I was eating , and I discovered Pie! Well, even after I made new friends, turns out Pie has been involved whenever my new friends and I get together. We go have coffee. We go out to breakfast and to lunch. Oh and my husband and I have couple friends that we go out to dinner with (5 hour dinners!). Not only is Pie involved, but something even worse... Wine! Is it any wonder I developed a weight problem. Well, that's not good enough for me anymore!
Luckily, over this last year, I have made new SP friends, that I'm getting dirty with! They're triathletes, bikers, swimmers, runners, walkers, yogis, Jillian Michaels and Tracy Anderson survivors, Chronic Pain Warriors and more! They inspire and motivate me every day. They remind me that this is a lifestyle choice, and there is no finish line! If at the end of each day, I can be a little more like the SP company that I'm keeping, then life is good, and I know one morning, I'm going to wake up and realize that I've reached my goal!
Three last things I want to share...
I borrowed this quote from a new DONE Girl, SARASMILING.
"It's not enough to take steps that will someday lead to a goal; each step must be itself a goal and a step likewise." Johann Wolfgang Von Goethe
Also, some much needed advice shouted at us yesterday by my Boot Camp instructor....
"Your scale doesn't matter! Your fitness level matters! Your nutrition matters! Your body composition matters! Eat to fuel your body, exercise, drink water, and sleep. That's how you get the body you want! If you're doing that, and your scale isn't moving down, tell your scales to suck it! and stop worrying about it!"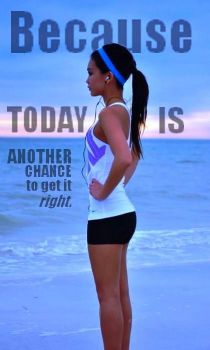 Hope you all have a wonderful weekend!