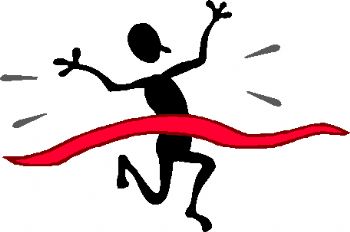 OK .....first of all, YES! I am giving myself a hug pat on the back for sticking with the full 28 days of this Bootcamp DVD!
Has it been easy> No way! Has it been a challnge....absolutely!
Would I do it again?........... ?????? ........ would I?
OK, YES ...I am planning on doing it again and again until I can keep up and complete the 28 day plan as set out in the schedule. This time through my main goal was to complete the 28 days in anyway I could!
That meant modifying the modified exercises at times and several sessions where Plan B went into play. Plan B was to revert to marching in place whenever I got lost on footwork, moves, or was simply unable to complete a particular exercise.
In the past 28 days I have lost 4 pounds and 5 inches ...( overall) .....
Would I recommend this to my Spark teamies and friends...ABSOLUTELY ....
Do not be held back because you may feel it is beyond your present level of fitness, you can pick and choose options and do not have to follow 'only' the 28 day bootcamp plan. I really feel ANYONE can use this as a tool to design their own exercise routine starting with a warm-up session and counting THAT as your daily cardio if needed, the idea is to simply get started!!
I'm taking a few days break and then coming back to a new 28 day cycle using this DVD....
Thanks Coach Nicole and Sparks for a great workout tool!!!!

Once again...FYI ..... I need to mention that I received this DVD free from SparkPeople and did not receive any form of payment for this review or updates!