Iíve lost over 40 pounds so far.
But I need to confess something to y'all: I don't feel like I've lost that much. I'm really struggling to "see" the new me that is slowly emerging. A few weeks ago many people were commenting on it, so I stood and looked in the mirror in the ladies' room.
Nope. I don't see it. I "know" it's there. I know (on some level) that there have been changes: I have the numbers to prove it. But I don't see it. I honestly don't.
Even on an obese frame, 40 pounds is a lot. For me, it's 13.25% of my starting weight. I *should* see it, right? I mean, others can see it, so why can't I?
When I look at some of the comparison pics I have, I can see it: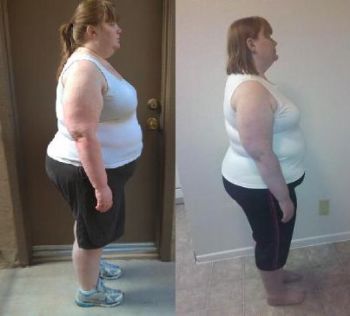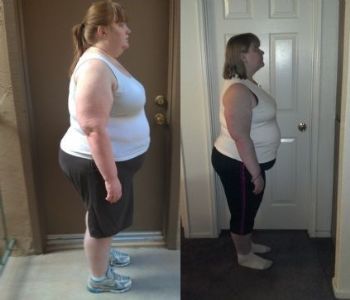 And when I put on clothes, I can tell. Of course I can! Most of my clothes don't fit anymore! I've probably lost at least 2 pants sizes. I can't know for sure, because I was wearing old stretched out clothing when I was at my heaviest, so I wouldn't have to buy something new and admit how really big I'd gotten. But those clothes fall off me now - literally.
So clearly, I've changed.
So why??
Why when I look in the mirror - at my face or my whole body - why can't I see what everyone else sees??
Is it because when I looked like this: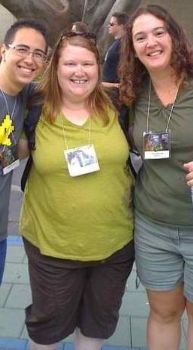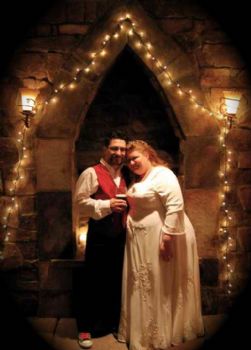 I really was remembering myself like this?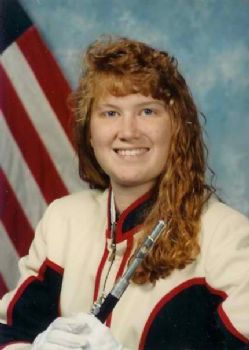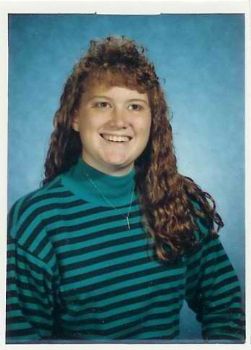 Or maybe because now that I look like this: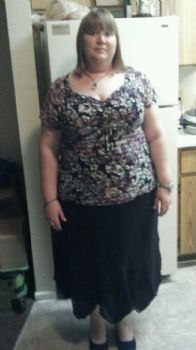 I'm already imagining myself looking like this?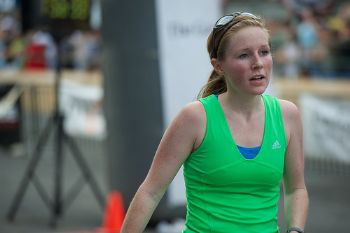 What is it that is getting in the way of me seeing the truth?
Why is it that logically I can celebrate and embrace this change that I'm making, but emotionally I'm still struggling with looking like the fat kid?
Maybe because I AM the fat kid?
I mean, yeah, 40 pounds is awesome. It's a big step in the right direction. But c'mon Jenn, get real! You're still 260 pounds at 5'2". You're still obese. You still have a lot of work to do to look like that athlete!
But I also think part of "getting real" is realizing that a lot of us, as overweight and obese people (women), struggle with kind of the mirror image of anorexia. Maybe there is a name for this somewhere, I don't know. But how many of us look in the mirror and don't REALLY see that 300-pound woman staring back at us. We remember what we looked like when we were thinner, or we imagine what we'll look like when we get fit "someday"... and that image in the mirror morphs!

The roll around our belly gets relabeled as "love handles". So much less threatening. Easier to justify as part of a "well-rounded" woman.

The big butt is blamed on genetics or ignored all-together because we stop turning around in the mirror (it's too hard to turn around to see anyway).

The extra-large "girls" are excused as something that is desireable - and we ignore the aching back that comes with them.

Our fat feet are blamed on heat or water retention or something else. Surely we can't get fat in our FEET, can we? (Yes, we can... my feet are shrinking...)

Without something to compare to, we see our hips and just think of ourselves as curvy.

Really, we just stop looking. And when we do, it's mostly to make sure we don't have a stain or rip or tear or something else embarrasing...
Am I right? Or am I the only big girl who suffered from this strange disillusion of self?
I think I'm struggling because I'm adjusting to a realistic view of myself. I'm taking off Pollyanna's rose-colored glasses - so if anyone sees her, let her know she can have the dumb things back!
And of course, because I'm adjusting UP from this unrealistic thin image of myself that didn't really exists - because I didn't want to face the 300-pound me in the mirror - I'm cringing at the compliments from others. They aren't ringing true to me. Because *I* don't believe I've earned them.
Never mind that I've lost 40 pounds and more than 20 inches.
Never mind that I'm more active than I've been in 20 years.
Never mind that I'm wearing clothes that haven't fit in 3 years.
Never mind that I'm eating REAL food and not just packaged crap full of salt and chemicals.
Never mind that I'm more confident and happier.
Never mind that I'm doing better at work.
Never mind all that. It's not really true. Because really, what my distorted brain thinks MUST be right - it's always been right. Right?

WRONG, JENNIFER!
Clearly my brain is broken. And this is going to take some work to get over. If I can SEE the difference in my pictures, and FEEL the difference in my clothes, then someday (hopefully soon), I will KNOW and BELIEVE the difference.
Yes, I'm still a big girl - I'm obese, even. 261 lbs and 5'2".
But I'm working on it. I'm healthier and happier than I've been. And I'm still big! BUT - I'm really, honestly smaller than I was. And it's OK to celebrate that. :)