Well it has been a crazy couple of weeks. So much has happened in such a short period of time that I can't believe it's been only 2 weeks!
First thing first...my last blog on Tough Mudder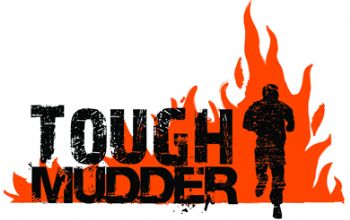 I was super pumped to begin training for this. I have my family involved - both brothers, sister and sister-in-law. However, I have to pull out of the team because I found out around New Years that... I am pregnant!!
It definitely was a Happy New Year! I am so excited and nervous. We haven't told everyone yet but some family members do know. I am only roughly 6 weeks and haven't been given my due date yet. But based on my calculations it's probably early September.
So my Touch Mudders event will have to wait until 2013!
I am vowing to have a very healthy pregnancy.
However, I have been allowing myself a few sweets here and there. I have eliminated all sweeteners, caffeine and alcohol from my diet. Which is a given.
I have also had to switch to eating more complex carbs in the morning. My normal protein shake was making me nauseous. Toast with peanut butter or whole grain cereal has been working great.
Caffeine free tea is making me nauseous and weirdest thing - I made myself a bowl of yogurt and mango slices and couldn't eat because I got nauseous again.
As for working out I have cut out Chalean Extreme weight circuits.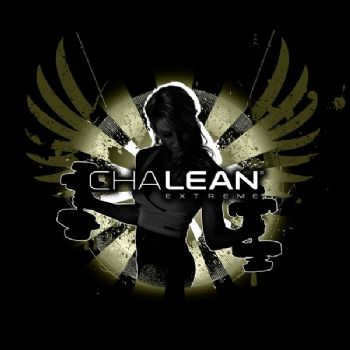 I was advised by my doctor to do light weight high reps now. But it's important I still do weights. I just have to switch up my routine now. I am using the Get Lean Intervals and Burn Intervals as weight workouts, as well as some Turbo Sculpt from Turbo Jam.
I am still doing Turbo Fire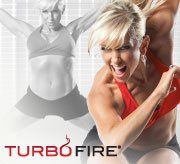 However, I am now following Alee. I still feel like I am getting in a great workout while remove all the jumping and high intensity.
With this being my first pregnancy I am doing what the doctor tells me and listening to my body. I think it will be hard at first for me to see myself gaining weight. But it's for something truly amazing.
I am very early so my clothes do fit fine now...only I am way more bloated than normal so I can't wait to get home and into my pajamas!
When we found out about my pregnancy we knew we couldn't waste any more time on getting our house for sale. We spoke with a realtor that said our house isn't going to have a problem selling and recommended we find a house first and then sell.
Well we found our house this weekend. It's across the street from a park. Has lots of room to grow with 4 bedrooms. We have to re-decorate - which includes painting and new flooring. But we're going to hire someone to do that before me move in.
So our house is now up for sale and we should be moved into our new home by April! Wow! So much in 2 weeks I tell you!