Monday, January 16, 2012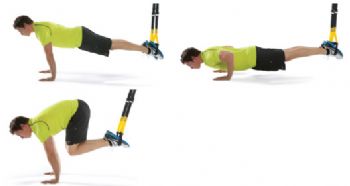 Yesterday was my weekly TRX class at Golds Gym. The first class, a few months ago now, nearly killed me. Now I am able to keep up and do the more difficult 3rd progression versions of some exercises. It feels good to see some progress in my strength and it helps my motivation to have paid for a class beforehand!
I've found it difficult to stick to exercise classes in the past (spin, aerobics) but I enjoy doing TRX. I don't seem to have a lot of core strength and the TRX trainer targets the core. Sometimes I am very sore the day after a class but today I'm feeling fine. I'm considering adding another TRX class to my week if I can work it into my schedule.