A short rundown for you:
1) moved to Kentucky to work on a horse farm for an internship. Learned lots. Greatly improved my horse skills. Worked on my medical skills. And got to see cute faces like these every day!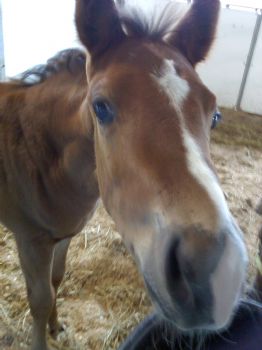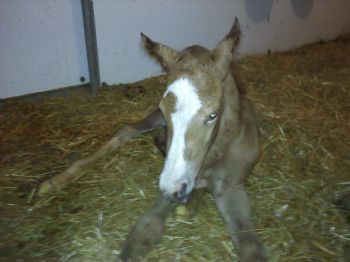 And ...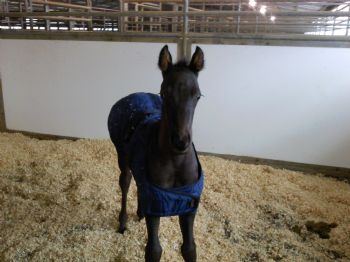 It was such a great experience! I miss all the people and horses dearly! This people and animals were my family for 7 months and it is strange to me that I am not there this season with them.
B) Got accepted to vet school in February! So I will be a doctor in May of 2015!
C) Got down to my lowest weight that I can re-call. I was officially down to 213 at one point. Let me tell you. Being a farm hand ... hard work! I was eating over 2000 calories most days and still managed to loose 14 pounds without doing hardly any "extra" exercise.

D) Got back from Kentucky. Was used to eating more, but wasn't exercising enough. We had heat indexes of 110 most days and I generally chose to be indoors. My weight was slowly creeping up.
E) Started school in August. It was definitely a lot harder than I ever thought it would be. In fact my GPA is significantly lower than it has even been in my entire life (a 2.68 compared to my usual 3.4). My life was extremely stressful and busy. I had a ridiculously hard time adjusting to my new schedule and hectic life. I was eating semi-decently, but not working out. And I completely stopped working out after the week of Thanksgiving (with Finals and my precarious grades, I had to focus solely on school for a while)
So this brings me to 2012.
I am now at 240 lbs. That is only 6 pounds from where I started. And it means I have gained 27 pounds since June 2011.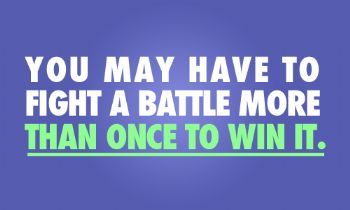 It makes me sad. I feel like I have failed myself. I am no longer getting those coveted "did you loose weight" questions. My clothes don't fit quite as well as they once did. And in general I feel more self-conscious.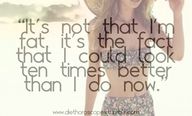 But I don't want to be a "woe is me" type of person. I want to be a success for myself. So I decided to start over. I reset goals and I made a plan. I will not take no for an answer.
I have been eating better. While still not always in my calorie range, it hasn't been above 2000 and I have been really close. It will take me some time to get there. When I first started I took the obligatory 2 weeks to simply track before making any changes. I am doing a bit differently and making changes at the same time.
The good part is with a new school semester comes an empty kitchen. I was able to stock my fridge and cupboards with healthy goods. There is also a new workout schedule. My school recently re-vamped one of our old gyms. While I don't like the new setup that much, I like their new equipment/classes.
Tentative Plan:
~ Monday - Induro cycling
~ Tuesday - Piloxing
~ Wednesday - possibly Zumba (depending on what time I am done with class)
~ Either Thursday or Friday (depending on what I did on Wednesday): workout on my own so no class, but can do biking or running or eliptical
~Sunday - Pilates
When I feel like quitting, I will look at this: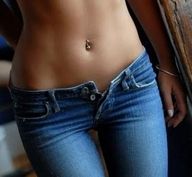 And then this:
In addition, I have seen the fitbook craze. While I will not be getting one (I mean, it seems pretty close to exactly what I do on here), I have seen that they do week goals so I am going to set some each week. Since it is Wednesday, I am not going to be posting any for this week. I mean don't have high hopes or anything. They will probably be small, mundane things from my life, but still, sh*t I gots to do :)
As a side note, I saw this ad this week and loved it. While I am not likely to buy this said product (I don't like to change and I tend to stick with my brands - VS all the way for me), I thought it was great that they actually used a real, plus-sized person. You know how, everyone once and a while, you see plus sized companies that DIDN'T actually use a plus sized person. Like they used a 14. Ummmm hello. I wish I was a 14! With this gal you can see she has a bit of padding on her side ... JUST. LIKE. ME!
Anywho, this picture makes me remember that at any size, I can be sexy and damned fantabulous. And I sincerely hope it inspires you the same way!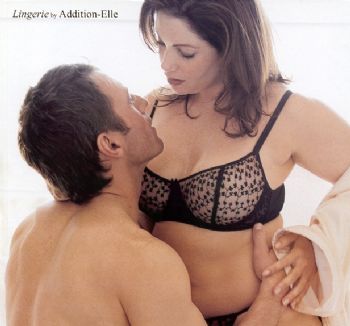 I am going to be posting my 2012 goals/resolutions in a seperate blog since this one is so long-winded anyway. Congrats if you stuck through it!

PS - My mantra(s) for the coming year!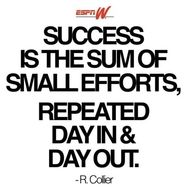 and