Wednesday, January 11, 2012
I have tried for the last few days to write and post a blog, but for some reason I couldn't access that part of Sparkpeople. Today I got right in when I clicked "Add A Blog Entry". :D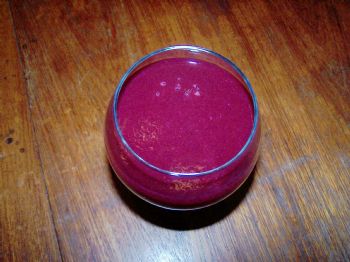 Cherry beet detox smoothie from Whole Life Nutrition cookbook and blog
A nice change of pace after all the gacky green smoothies I've been drinking for a week.
Anyway, I owe my blogging friends some updates. I didn't log my food over Saturday and Sunday, but here are my numbers from Monday and Tuesday, days 8 and 9.
Totals from Day 8
CALORIES 1371
FAT 26g
CARBS 277g
PROTEIN 33g
FIBER 58g
SODIUM 285mg
Totals from Day 9
CALORIES 1296
FAT 39g
CARBS 242g
PROTEIN 30g
FIBER 46g
SODIUM 1424g (snacked on something I shouldn't have)
So far today I've had the smoothie, but I have a gorgeous kale salad I'm going to dive into soon.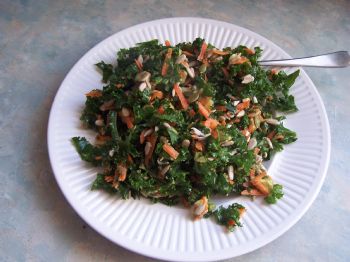 My bowels are moving thanks to more water and more yams! I'm exercising again and that feels great.
This detox is the best gift! I have so much energy, happiness and good feelings!