I'm struggling. Bad. I've lost 2 pounds since the day before Christmas. I'm still working out, so the problem is clear..I'm overeating.
Addict:
1. To cause to become physiologically or psychologically dependent on a habit-forming substance.
2. To occupy (oneself) with or involve (oneself) in something habitually or compulsively.
www.thefreedictionary.co
m/_/dict.aspx?word=addict
No I'm not an addict to drugs...but I'm addicted to food. Food is as destructive to me as a controlled substance would be.
All I think about is food.
I obsess over it all day long...dawn till dusk.
I bust my arse off at the gym so I can eat more.
I quit drinking water, and moved on to diet dew.
Last night I was at my calorie limit for the day...went in the kitchen and had 2 beef sticks, a lean pocket, and a piece of fudge that's been in my fridge for 3 weeks. I was sick with myself.
So today is a new day, and I'm trying my hardest to figure things out. Why am I still struggling so bad?!?!
So what am I going to do about it.....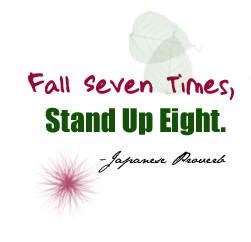 Go back to square on. Wipe that 140 pounds off my ticker, because I often use this as an excuse " I've lost 140 lbs I can eat whatever I want " WRONG.

Quit the pop/energy drinks. I need to get energy from the food and exercise, not a Low Carb Monster. I've quit pop before for 5 months, I know I can do it again.

Log my food in the morning. My life is not that spontaneous that I cannot plan ahead.

Eat four 300 calorie meals a day. I think this will work for me.

Eat every 4 hours....and nothing past 7. This will stop late night eating for me....which is becoming a problem.

At least 64 ounces of water a day...no excuses. It IS important!

Sparkpeople is a huge part of my life. I need to be loyal to it and the people on it. Meaning....
Read and comment on 5 blogs a day minimum
Read and comment on 5 non feed blogs a day
Write on 5 sparkpages a day
So here I go...still fighting. These addictions will probably never go away, but I know I can control them.