Just one step is all it takes to get the ball rolling!
Wednesday, January 04, 2012
The St Jude Half Marathon went great! As a team we raised $2400 for St Jude Children's Hospital and I am so proud of that accomplishment all by itself. My joints were still hurting so bad that day, and I truly wasn't sure if I was going to be able to finish it. However, I did better than that... My sister-in-law walked with me and we started jogging down all the hills. She kept me motivated and going and I had so much fun sharing this experience with her. No, I didn't have the best time in the world, but I finished, and I finished running. So... that was an accomplishment for me. Next half I do, I'm going to jog even more of it!!

Like many of us, I have some health issues going on right now that aren't exactly straightened out so that puts a strain on things. I don't want those to be an excuse, though, for being fat. So even if my journey is slow this year... I'm going to lose this weight and keep it off. I'm so tired of saying it and not following through.
I loved the blog by the woman who took a picture of herself all along the journey and you could actually see the weight melt off her. It took her a full year, but she'd lost 96 pounds. Now, that's hard work and dedication!
My journey starts with this step.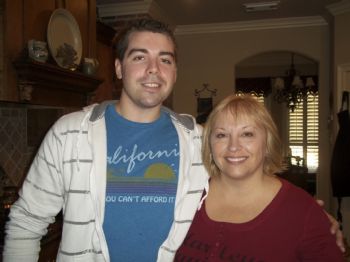 Day 1