So I'm back, as I said in a team post, maybe not everyday, but back none the less.
You know so much happens on a day to day basis that it's hard to tell you all what you missed as far as what's been going on at my house, so I won't even try.
I'm still driving a school bus, still working on making my business a household name and this is going to be the year for that. The reason you ask? Well, Joshua, myself and my products are going to be in a movie. We will be filming 1/13 and 1/20. My company will also get sponsorship credit as the principle "stars" will receive gift baskets. I foresee this as the beginning of greater things to come. I will keep y'all posted as this progresses.
So Christmas is over and here are a few pictures of how it went here.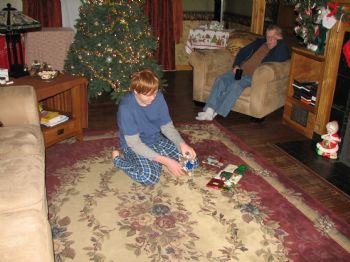 There's that smile.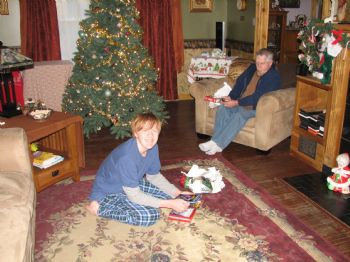 No, nothing for you.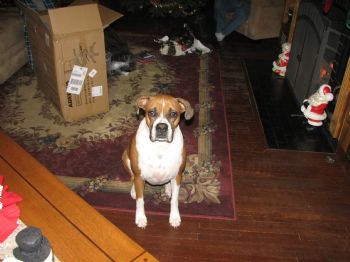 At least I got pretty paper.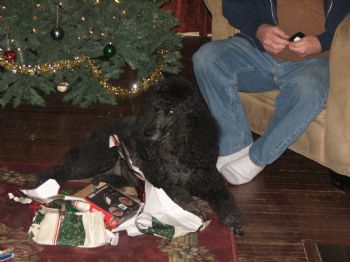 Kickin' back in my new chair. Yep, this is the life.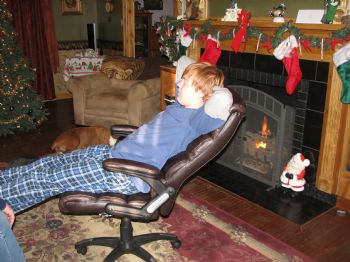 Yes, Joshua is officially taller than me.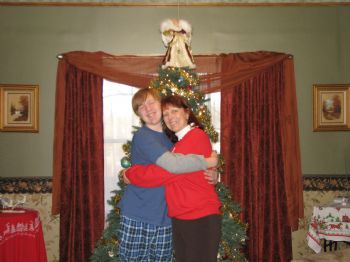 So this is just a small portion of what's been going on here. My weight is the same, even if the outfit I have on in the pictures doesn't give testament to that. I still have a few things that are too big, but so comfortable, so sue me for wearing them. Now I'm not really supposed to do this, but if you need or want all natural affordable skin/hair care products please check out my web site heartlandsos.com. You know this stuff is going to be in the movies, get it now and you can say I knew her before!
Much success to you all in 2012!