December is almost done...2011 is almost done...Can you believe it?
What a great year this has been. The best thing about 2011 is that I got married! It was worth all the prep and planning. It was by far the most memorable part of the year.
I hope everyone had a fantastic Christmas! I know I did...yes I indulged a little but I kept my workouts up. I even tried CrossFit for the first time with my brother Christmas morning! hahaha...we got up at 7am to fit it in before everyone else got up...which isn't really early for me but considering we were up until 1am playing a dancing game on Xbox Kinect....it was! hahaha
Over the holidays my sister-in-law, sister, and brothers have all decided to create a team and participate in Tough Mudders in August 2012.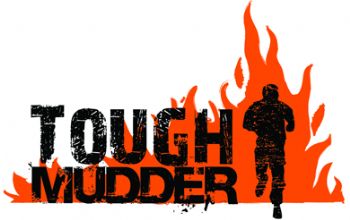 Some think we are insane! I am super pumped for the challenge!
Here is the little description from the website:
"Tough Mudder events are hardcore 10-12 mile obstacle courses designed by British Special Forces to test your all around strength, stamina, mental grit, and camaraderie. With the most innovative courses, half a million inspiring participants, and more than $2 million dollars raised for the Wounded Warrior Project, Tough Mudder is the premier adventure challenge series in the world. "
This event has huge hills...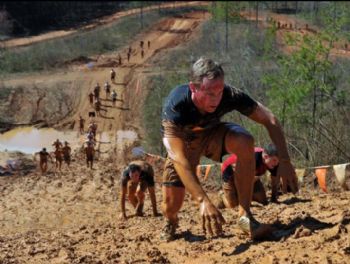 Has you running through mud...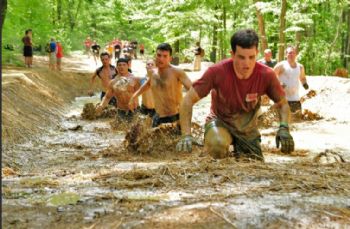 Jumping over hay that is on fire....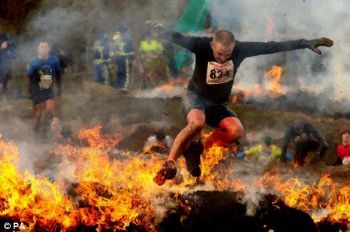 It's crazy...here is how the obstacle race works:
it starts with a run...
then huge hill...
then a huge wall you'll need a team to work together to get over...
then a money bar type section...
next is a greased slide you are to slide down...
next you are to crawl through dirt while staying under wires that are only 8 inches off the ground...
next is a section that requires you to run over and under logs in a swap...
next is some tunnels...
next we have to climb up and over 2 huge cargo nets...
then over 12 walls...
then hurl ourselves over bales of hay...
next we will have to jump 15 feet into icy water and swim a bit..
next we go under some really low cargo nets...
then run a mile through mud...
next we have to make our way across cargo net bridges...
walk a tightrope type wood plank...
up and over another wall...
after that we have to make ourselves up a steep and muddy hill..
then balance on a rope bridge (tight rope style) and make our way across..
trenches are next...
next we must drag a log up and down a ski slope....
run over fallen trees while also running through deep mud...
another set of wall...
run through bales of hay that are set on fire...
and finally sprint through a field of live wires without getting shocked. hahaha
Oh and there's a mystery obstacle that hasn't been released yet! hahaha
I am very excited to do this..I know it's going to be very tough...but I have 8 months to train!
I have downloaded the workout from the website and fully plan to start training next week.
Big thing for me is upper body strength. I cannot do pull ups. So I need to improve that a lot!