Tuesday, December 27, 2011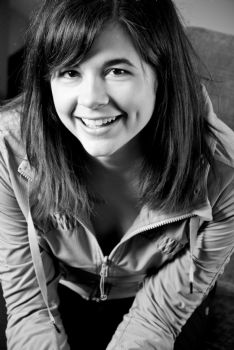 Photo by Kate Messer
Hi SparkPeople!
I just wanted to share with you a cool little story I was recently involved in locally for the Cincinnati-based women's website CincyChic.com. Every year, people nominate women in the city who are doing amazing things in many categories from health to savings to fashion and career. This year, I was nominated for and selected as one of the "Women Of The Year" for Cincinnati--and I won in the "beauty" category.
Anyone who knows how NOT into beauty I am may find that a little funny. (I sure did as I read the announcement at work, wearing my sweat pants and no makeup and my not-been-washed-in-2-days hair. TMI?) But when I learned more about the award and their reason for choosing me, it started making sense.
Fitness and health = the best kept beauty secrets. If you want to look great, feel confident, stand taller and look (and feel) younger than your actual years, fitness and health are the best ways to do it. Take care of yourself from the inside out. Brilliant!
Click the link below to read the story and my own perspective on how fitness helps women love themselves at any size and shape.
cincychic.com/ind
ex.php?option=com_content&
view=article&id=3804:-nico
le-nichols-sparkpeople-man
aging-editor&catid=14:beauty&Itemid=10881
And thank YOU for inspiring ME every day!
Coach Nicole