The ABCs of Loving Yourself - E
Monday, December 19, 2011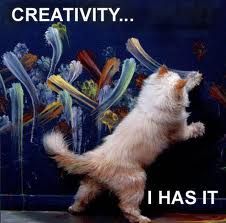 "Embrace your abilities. Think about what you do well. Your body is only a part of who you are. You might be a great writer, a great athlete, an amazing parent. No matter what you are, there is more to you than your appearance. Embrace what you're good at and spend more time indulging in these activities."
***
I'm good at making other people's lives easier. It's a theme that started young & has been going strong ever since. Fortunately I'm learning how to let go of the resentment surrounding it, & using this ability on my own terms instead of feeling like I'm backed into a corner. My counselor says I have a caretaker personality, & yesterday I was told by a mentor that I'm a motivator. The key is that I remember my own needs, & meet/address them.
What else am I good at? Engaging w/ others, putting them at ease. I'm learning to become a better listener, becoming more assertive, putting myself out there. I'm great at spontaneity & having fun, seeking out adventure & trying new things. I type fast (helpful when my thoughts are going a million miles an hour) & have a decent reading speed too. All good things when I'm blogging/journaling or making my way through a 900+ page fantasy novel. Oh, & I can lift heavy & work w/ intensity at the gym :)
So what about you? What do you do well? How can you spend more time doing those things?