I'm very stressed out about a number of things.
My weight was up a pound, but I'm not sure that means I actually "gained" anything. I'm still tracking my food every day, and I'm staying in range (or at least very close). Mind you, my range is "up" because I'm not really pushing weight loss right now.
I had the flu (or something like it) and am still slightly sick. Then I sprained my ankle, so I can't work out.
And now my 16-year-old cat is sick and I'm afraid that she will die soon.
I am paralyzed with fear about this.
I don't have any family. I gave up any hopes of having or maintaining a career. I don't have a lot of friends or even get out and socialize much. I don't really have much of anything. I just have Cleo, and she's the only thing in my life that's ever been dependable or consistent.
I'm devastated. I took her to the vet last month because she lost weight and was lethargic. Her kidneys are failing and she was put on a special diet, which she hated. Now she barely eats and she throws up all the time. She threw up ten times in one day. I'm giving her Nutri-Cal but I don't know if that helps. I can't afford another vet visit this month, so I hope she's not suffering too much. She's still drinking water and she keeps it down.
December 26 is going to be the 16th anniversary of when I took her home.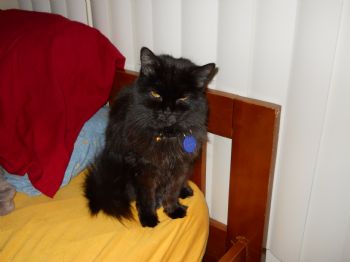 I am worried that I will have a complete and total breakdown when she dies. I know it's going to happen eventually, I just have no idea how I'll cope with it. And yes, I will do the kind thing and put her down when the time comes.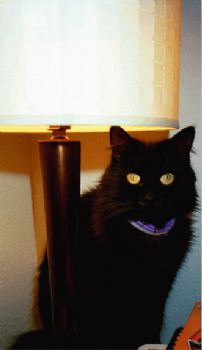 She's eating right now, so fingers crossed that she actually digests it!